Executive's Proposed 2015/2016 Budget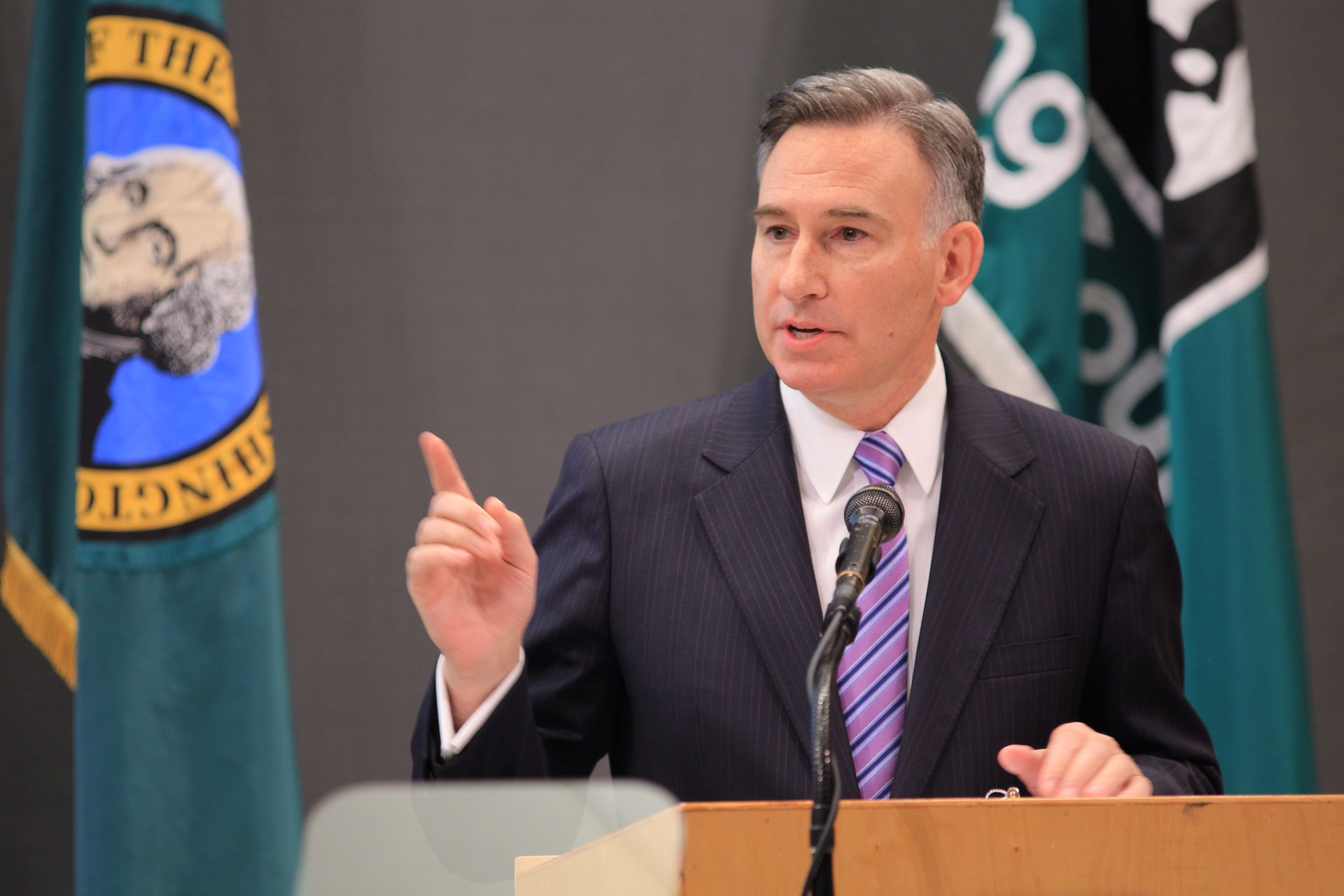 Executive Constantine presented his proposed budget to the County Council on Sept. 22.
Executive Constantine's
Proposed 2015/2016 Budget
invests in our youth, natural resources and parks, and other levy-supported services.
But there are significant reductions in public health, transportation, and criminal justice that will have impacts throughout King County. The Executive's proposed budget continues to build a more efficient government, but reflects serious challenges we face as a result of outmoded revenue structures imposed at the state level.
The Executive presented his proposed budget to the King County Council on Sept. 22. The Council plans a number of
public hearings
and will adopt a final King County Budget in November.
This budget tells a story.
King County's budget is more than just another spreadsheet. Its numbers reflect the values we embrace and choices we make at the federal, state, and county levels. It doesn't just balance—it tells a story about who we are, and about who we aspire to be.
In this story, the first biennial budget in King County history, we aspire to lead the nation in delivering good government at a competitive cost. We aspire to lead the state toward a more rational, modern, fair, and sustainable revenue system. And we aspire to look beyond our short-term challenges by investing in a King County where
every baby gets the start he or she needs
to live a healthy and successful adult life.
The Executive's proposed budget advances these aspirations, but we also have to make difficult choices in the face of a structural revenue deficit.
If the economy is growing, why make cuts?

King County's economy is booming once again. Our population is growing, our housing prices have recovered, and our unemployment rate has fallen to 4.7 percent. And yet, this budget will eliminate more than 500 full-time positions, perhaps the largest workforce reduction in County history.
Revenue for many County funds is growing only sluggishly.
This is largely because of the revenue structure available to us under state law.
We simply do not have the revenue to pay for critical services.
What we need is a rational system capable of fairly raising revenue commensurate to the needs of the people.
Contrary to popular belief, the combined state and local tax burden of people in Washington has been declining for years. Washington now ranks 35th among the 50 states and is a below-average state in tax burden. (Fig. 1).
We pay 20 percent less in state and local taxes than we did two decades ago.
Fig. 1 - Washington residents pay fewer taxes than the national average and 20 percent less than we did two decades ago. This means there is less revenue for local governments to maintain critical services such as roads and public health.
Many of our services rely on the sales tax or property tax, both of which are severely limited.
Every government in Washington state is burdened with a 1930s-era tax system that is largely based on people buying goods. We are the most sales-tax-dependent state in the nation, but the sale of goods as a percentage of our overall economy has been shrinking for 60 years. That kind of economy no longer exists.
This is our new normal (click to expand):
We have made great strides in creating reforms and efficiencies throughout County government.
Over the past four budgets, Executive Constantine has preserved crucial public services through cumulative savings of $111 million in the General Fund alone. This budget creates $35 million in new efficiencies and cost reductions.
These are important savings. We call it "continuous improvement."
Sometimes savings come from changing the way we do business. And sometimes they come from making new investments that more than pay for themselves over time.
For example, the Executive's budget proposes replacing 800 County-owned streetlights with high-efficiency LED models. This and other energy efficiency projects will reduce the County's carbon footprint by nearly 1,000 metric tons of CO2 a year, while ultimately paying for themselves through lower utility bills.
But we aren't just doing more with less; we are simply doing less.
King County has worked with employees and unions to significantly reduce costs, and together we have achieved a remarkable accomplishment. We have held the cost growth of providing County services to just 3.3 percent per year—approximately the rate of population growth plus inflation.
This is what Executive Constantine promised five years ago when County budgets were growing at 5-6 percent a year.
And yet, County revenue lags behind. Why is that?
Population plus inflation is the least amount that government can reasonably be expected to grow while still delivering services at a constant level.
King County's revenue is constrained to just 2.5 percent growth per year due to lower sales tax growth and the Legislatively-imposed one percent annual limit on property tax revenue growth.
Over 10 years, the cumulative loss to the General Fund is $393 million (Fig. 2).
To be clear, the ever-widening gap between the cost of providing County services and the revenue available to pay for them is not the result of out-of-control spending. It is the result of an outdated and profoundly broken system that is mathematically incapable of generating the minimum revenue necessary to sustain public services.
What King County faces is a textbook illustration of a structural deficit.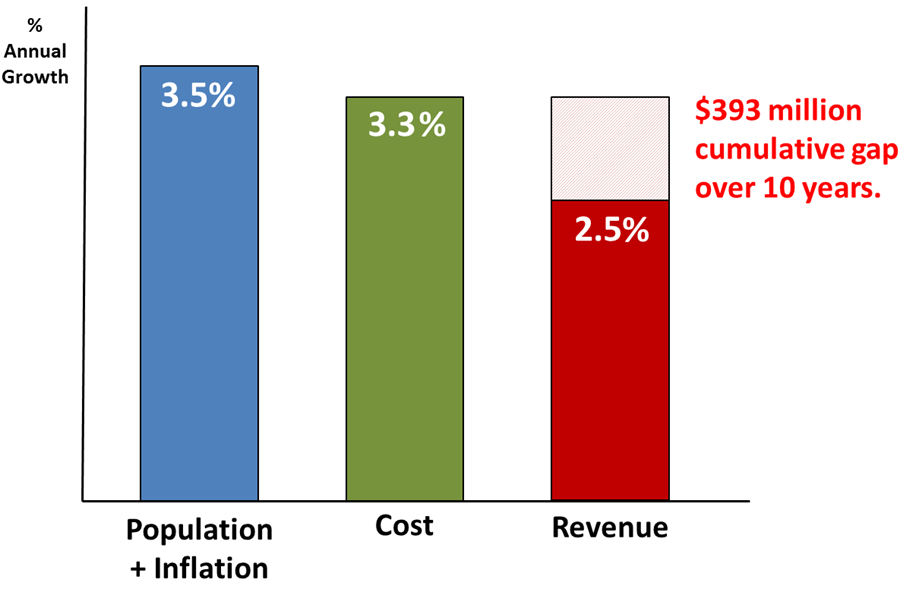 Fig. 2 - Executive Constantine's reform agenda has controlled costs to grow at just 3.3 percent per year, approximately the rate of population plus inflation. But revenues are only growing at 2.5 percent, creating a structural deficit.
Watch the Executive deliver his 2015/2016 budget proposal.
Listen to audio of the speech.
Budget resources: