Executive nominates 30-year veteran to lead Adult and Juvenile Detention
Summary
William Hayes has been selected to build on King County's recent progress to create a national model for effective detention.
Story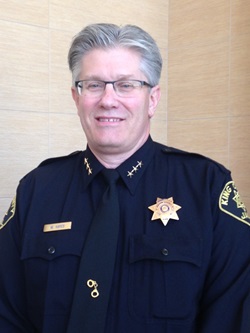 King County Executive Dow Constantine nominated William Hayes, a 30-year veteran, to serve as the new director of the Department of Adult and Juvenile Detention. Hayes has served as the interim director since February.
"Willie has earned the trust and respect of our staff during his 30-year career with the department," said Executive Constantine. "During my first term, we made significant progress in improving our operations to be more efficient and more effective. We have the opportunity to build on that success and make this department a national model for effective – and productive – adult and juvenile detention."
Hayes started as a corrections officer in 1984 and steadily worked his way up the ranks, promoting to sergeant, captain, major, and facility commander. He was named interim director when the Executive appointed Claudia Balducci as the Justice System Improvement Manager.
"I'm grateful for the opportunity and look forward to continuing the important reforms we've made in recent years," said Hayes. "I'm proud of the work our staff does to make our communities safer and help people turn their lives around."
If confirmed by the Metropolitan King County Council, Hayes would oversee jails, community corrections, and juvenile detention.
The
King County Correctional Facility
in Seattle and
Regional Justice Center
in Kent house nearly 2,000 adults, while the
Community Corrections Division
provides several programs, including work release, day reporting, and electronic home detention. King County's
Juvenile Division
provides programs and educational opportunities to about 55 juveniles.
During the Executive's first term, a Lean collaboration between Public Health - Seattle & King County and the Department of Adult and Juvenile Detention improved psychiatric services in jails by ensuring they are focused on the right people to ensure the best results.
"We have a proud tradition in King County of working together across multiple departments to achieve a shared goal," said Hayes. "We will continue to focus on results to make our communities safer and help those who are in our system succeed."