Local governments, transit agencies and others join in lawsuit against I-976
Summary
Plaintiffs including the Washington State Transit Association, Garfield County Transportation Authority, King County, Association of Washington Cities, and the City of Seattle filed a lawsuit in King County Superior Court alleging that I-976 violates various aspects of the state Constitution. In a separate action, the parties also seek an immediate injunction to prevent I-976 from taking effect.
Story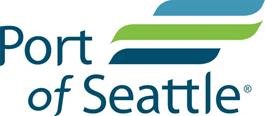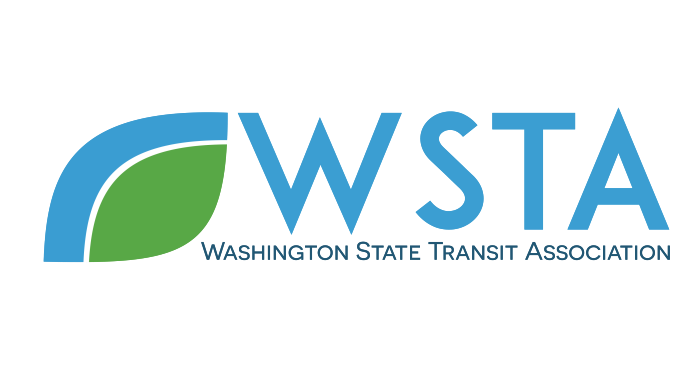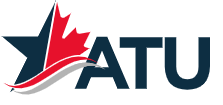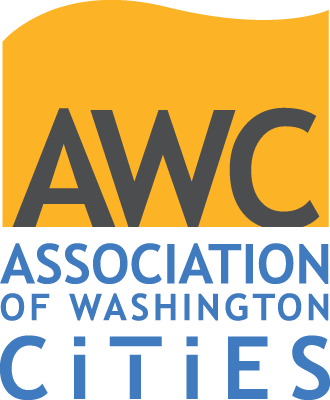 A lawsuit filed by plaintiffs across Washington claims I-976 is a "poorly drafted hodge-podge that violates multiple provisions of the Constitution," including the Single Subject Rule.
By violating the prohibition on single subject, the initiative improperly attempted to win support by hiding unpopular provisions among more popular ones, without clearly spelling out what some of those provisions were. In addition to being misleading, voters would no longer be able to approve local transportation-related investments as the need arises. The initiative would "decimate funding particularly for local transportation and transit projects, including many that have already been approved by local voters."
Plaintiffs include:
Garfield County Transportation Authority, which provides transit to the smallest county in the state. With an annual budget of about $350,000, it relies heavily on state grants. If allowed to take effect, I-976 could reduce transit service in Garfield County by at least 50 percent.
Intercity Transit provides services in Lacey, Olympia, Tumwater, Yelm and surrounding areas. I-976 would reduce funding for shuttles, vanpool services, and service for people with disabilities, among other cuts.
King County, the state's largest county, could lose $52 million in Regional Mobility Grant Program awards that fund RapidRide expansion and reliability improvements, $36 million for transit serving persons with disabilities, and other critical transportation funding.
City of Seattle would lose about $35 million that funds approximately 8,000 weekly trips in addition to funding for 14,000 ORCA passes for students, low income residents and seniors. Routes funded by the Transportation Benefit District provide off-peak transit options critical to reducing congestion and increasing equitable access to transportation. Also at jeopardy is more than $8M in road maintenance, transit corridor and bike and pedestrian safety projects.
Port of Seattle, which contends that increased regional congestion would interfere with cargo terminals, Sea-Tac Airport, industrial lands, and other facilities.
Association of Washington Cities represents 281 cities and towns. Sixty cities and towns have adopted vehicle license fees, raising $58.2 million for local transportation needs. I-976 would eliminate this funding.
Washington State Transit Association represents 31 transit system that provide 238 million passenger trips annually on buses, paratransit, vanpools, light and commuter rail. I-976 could eliminate essential funding for these services.
Amalgamated Transit Union Legislative Council of Washington advocates on behalf of employees who operate public transportation. I-976 would likely eliminate hundreds of millions of dollars from transportation budgets, resulting in the loss of family wage jobs.
Michael Rogers is a Lacey resident with cerebral palsy. He relies on paratransit and transit services, and faces substantial harm from I-976, which would likely eliminate funding for services upon which he relies.
The legal action, filed by the King County Prosecuting Attorney's Office, Pacifica Law Group, and Seattle City Attorney's Office, also seeks an injunction to "prevent and permanently enjoin I-976 from taking effect or being enforced by any Washington official" to be filed separately on Nov. 14.
Relevant links
Quotes
Here in King County – where Sound Transit 3 was overwhelmingly approved and I-976 was defeated by nearly 60 percent – we follow the will of the people and the rule of law. We join with others across the state to challenge the constitutionality of I-976, even as we renew our long-standing demand that the legislature reform the tax system and provide better funding options to local governments across the state. The only responsible choice is to push ahead, building a transportation system and economy that gives every person access to a better future.
Seattle residents have made it clear that we support transit, safer roads, bike and pedestrian safety, and free ORCA for our young people and low-income residents. With our partners we will fight this unconstitutional initiative and require that the rights of Seattle voters be respected. Following today's filing, we will request an injunction as quickly as possible to prevent irreparable harm to our communities and move forward building a transportation system capable of carrying us forward into Seattle's future.
I-976 will have harmful impacts on riders of every transit agency in the state. That is why WSTA has taken this action today, challenging I-976 as unconstitutional. Today's challenge is about protecting transit riders in our communities, no matter if they are a commuter in the Puget Sound or an ADA Paratransit rider in Clark County. Transit reliant customers like Plaintiff Mr. Rogers will lose critical access to jobs, medical appointments, and everyday needs. Moreover, public transit providers, like Garfield County Transportation Authority, which depends on state-funded grants for at least half of its operating budget, will be forced to make tough choices, including the possibility of shutting down. That reality will cause severe harm across Washington to those who rely on transit to age in place, live an independent life, travel to school, or their jobs. WSTA is proud to help lead this coalition of Plaintiffs to bring suit to ensure this unconstitutional initiative does not take effect - for our members and the millions of riders of public transit statewide.
AWC is joining the coalition to clarify the initiative's constitutionality. Our purpose is to determine the legality of I-976. This initiative overturns local decisions of communities throughout the state that have chosen to invest in their own transportation needs. It casts into doubt state financing for numerous critical local transportation priorities.
I had an obligation to file this lawsuit after flagging several glaring constitutional problems, like a ballot title that falsely claims residents can vote locally to raise their car tab fees when the initiative language prohibits exactly that. After the many legal challenges Mr. Eyman has previously lost, it's a wonder he didn't do his homework when writing this initiative. He had us all vote on a legally flawed proposal.
The Port of Seattle is joining this action because I-976 is a step backward for our trade-dependent state. Keeping commerce and people moving is vital to our state's economy. I-976 will cancel or delay important transportation projects, resulting in more congestion for freight, harming Eastern Washington farm exports, and putting our gateway at a competitive disadvantage.
For more information, contact:
Candice Bock, Association of Washington Cities, 360-951-5390
Alex Fryer, Office of King County Executive, 206-477-7966
Justin Leighton, Washington State Transit Association. He will respond to inquiries related to Garfield County Transportation Authority, Intercity Transit, and Michael Rogers, 253-677-9448
Dan Nolte, Seattle City Attorney's Office, 206-684-8602
Kamaria Hightower, Office of Seattle Mayor, 206-256-6193
Rick Swartz, Amalgamated Transit Union Legislative Council, 425-530-0187
Peter McGraw, Port of Seattle, 206-787-3446