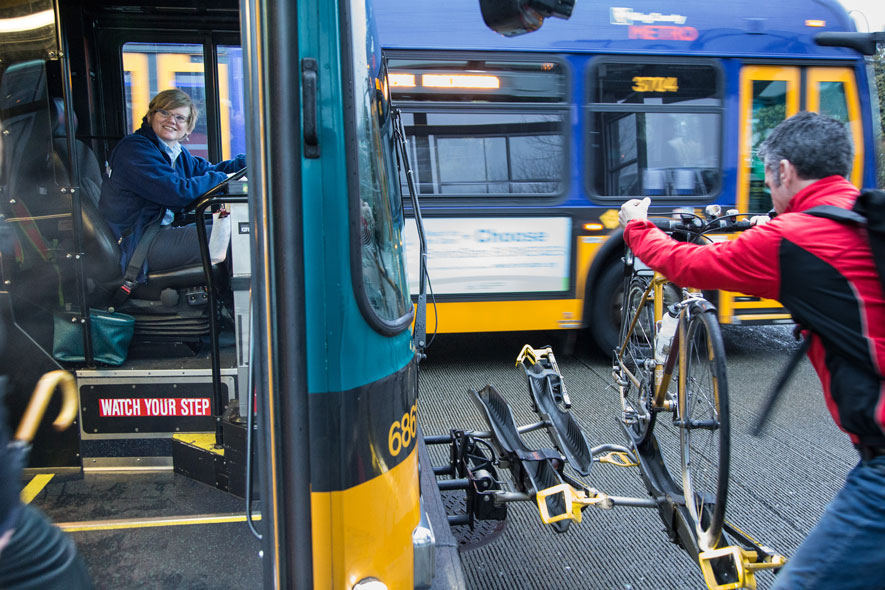 Keeping King County moving
Growing ridership show regional benefits of integrating Metro and Sound Transit services:
Joint planning and integrated operations creates greater operating efficiencies and will enable future service expansion in our growing region.

Integration allows transit agencies to provide more overall service with fewer resources, benefiting long-term plans for the region's high-capacity rail and bus systems. . The ORCA system for regional fare payment plays an increasingly important role in helping riders take advantage of this integrated system. ORCA accounted for over 125 million boardings in the region during 2016, an increase of nearly 7 percent from the previous year. It was also responsible for apportioning over $240 million of fare revenue between the seven ORCA agencies.

The Puget Sound Trip Planner app and mobile ticketing pilot project help serve riders better, guiding them across regional transit services more easily. Wi-fi and cellular service inside the Downtown Transit Tunnel and underground University Link light rail line keep riders connected to the Internet and transit information.
Read the full report on Metro and Sound Transit integration.
See the infographic