Update on the Commission's Work
A meeting with Congressman Adam Smith and the King County Immigrant and Refugee Commission and Seattle Immigrant and Refugee Commission and Tacoma Immigrant and refugee Commission
May 4, 2019: King County Immigrant and Refugee Commission members met with Rep. Adam Smith, and staff from the offices of Congresswoman Pramila Jayapal and Congresswoman Kim Schrier, to review their policy agenda and priorities, and to share their feedback with our elected leaders. The three commissions are in process of developing their workplans and priorities for the next two years and used the time to share their learning and experiences to shape our possible collaboration and areas of shared priorities.
Congressman Smith shared his policy priorities for the year ahead and shared some observations and challenges and asked the commission for help support his work. The KCIRC looks forward to collaborating with our congressional delegates.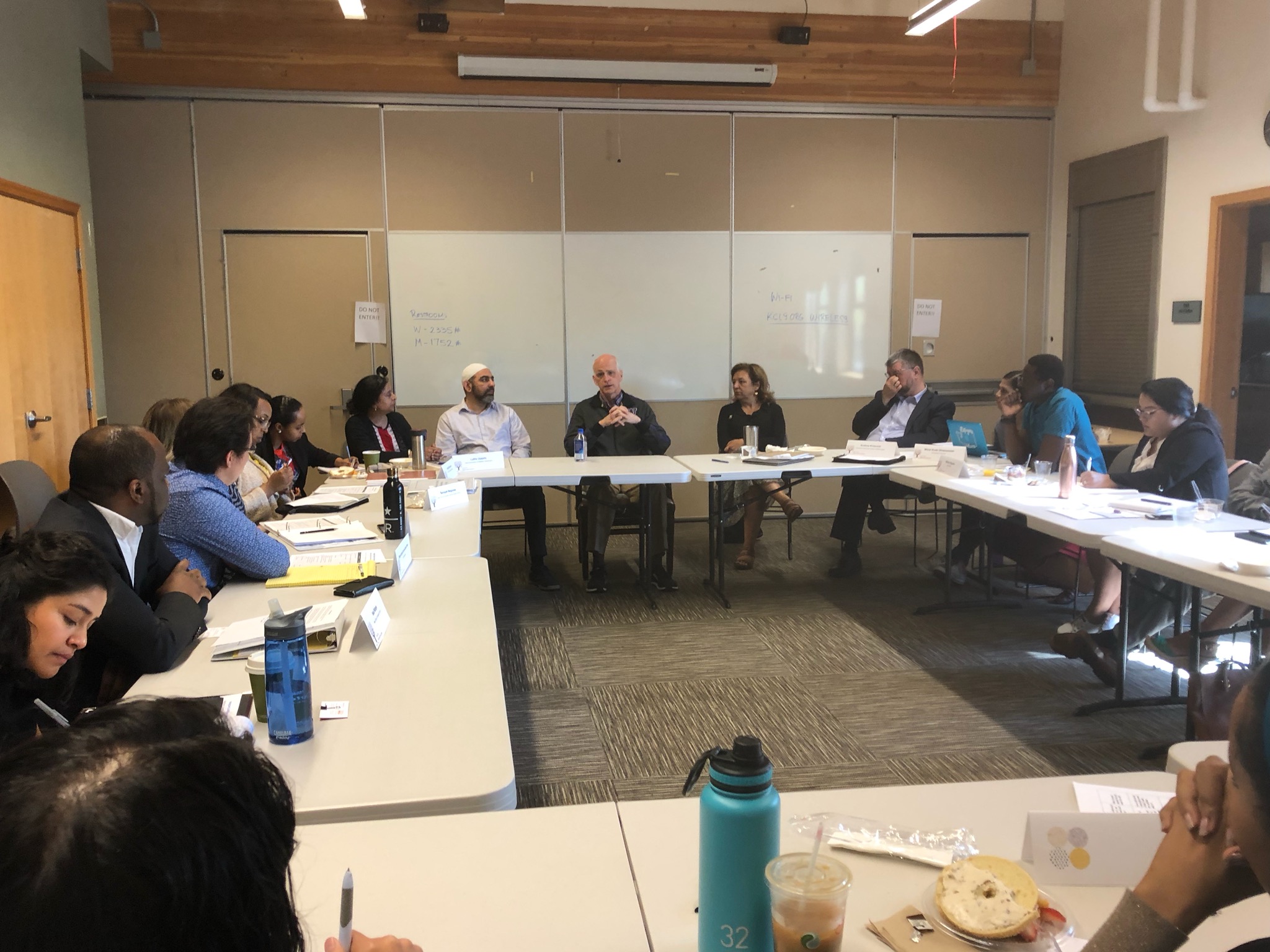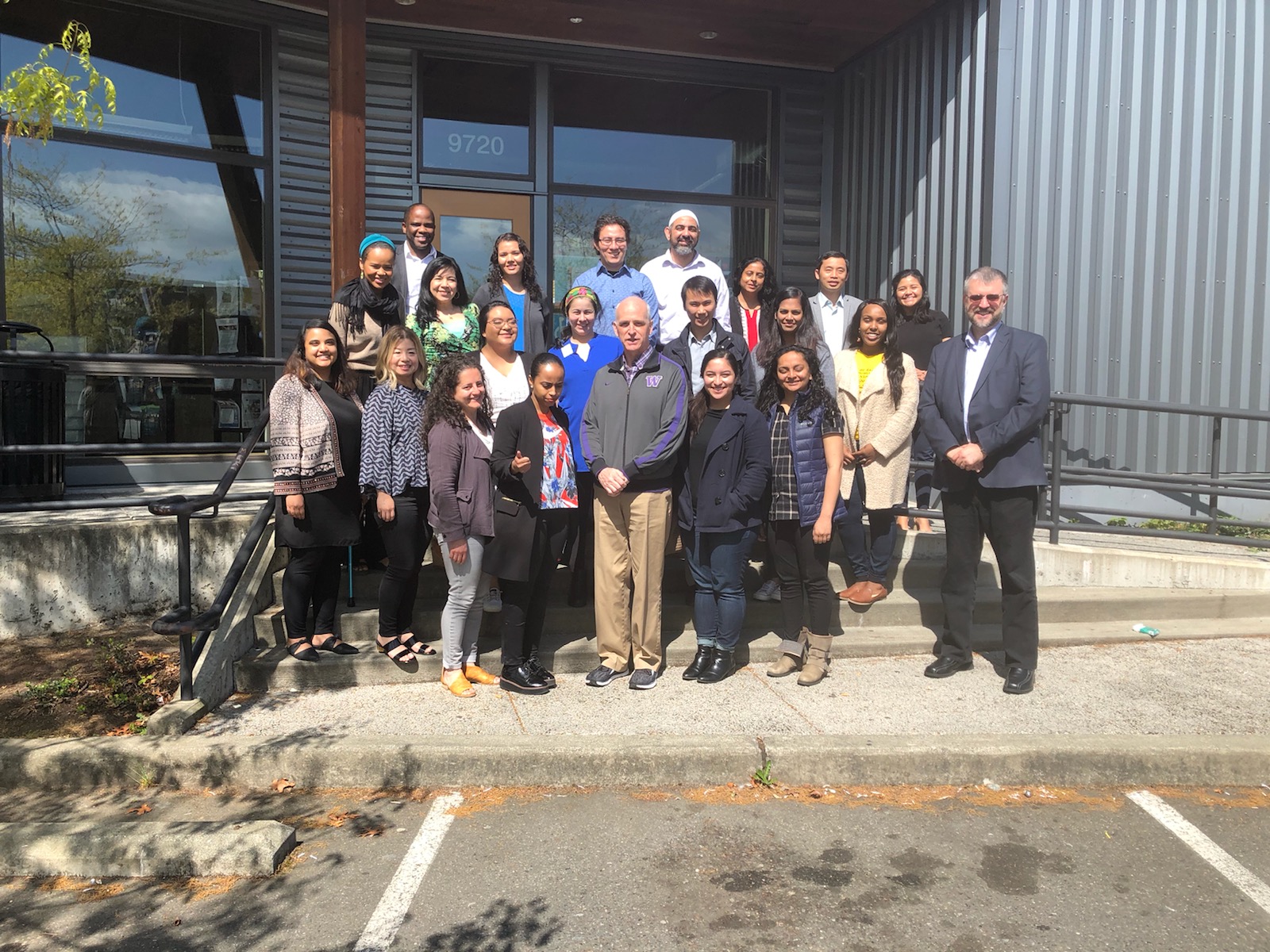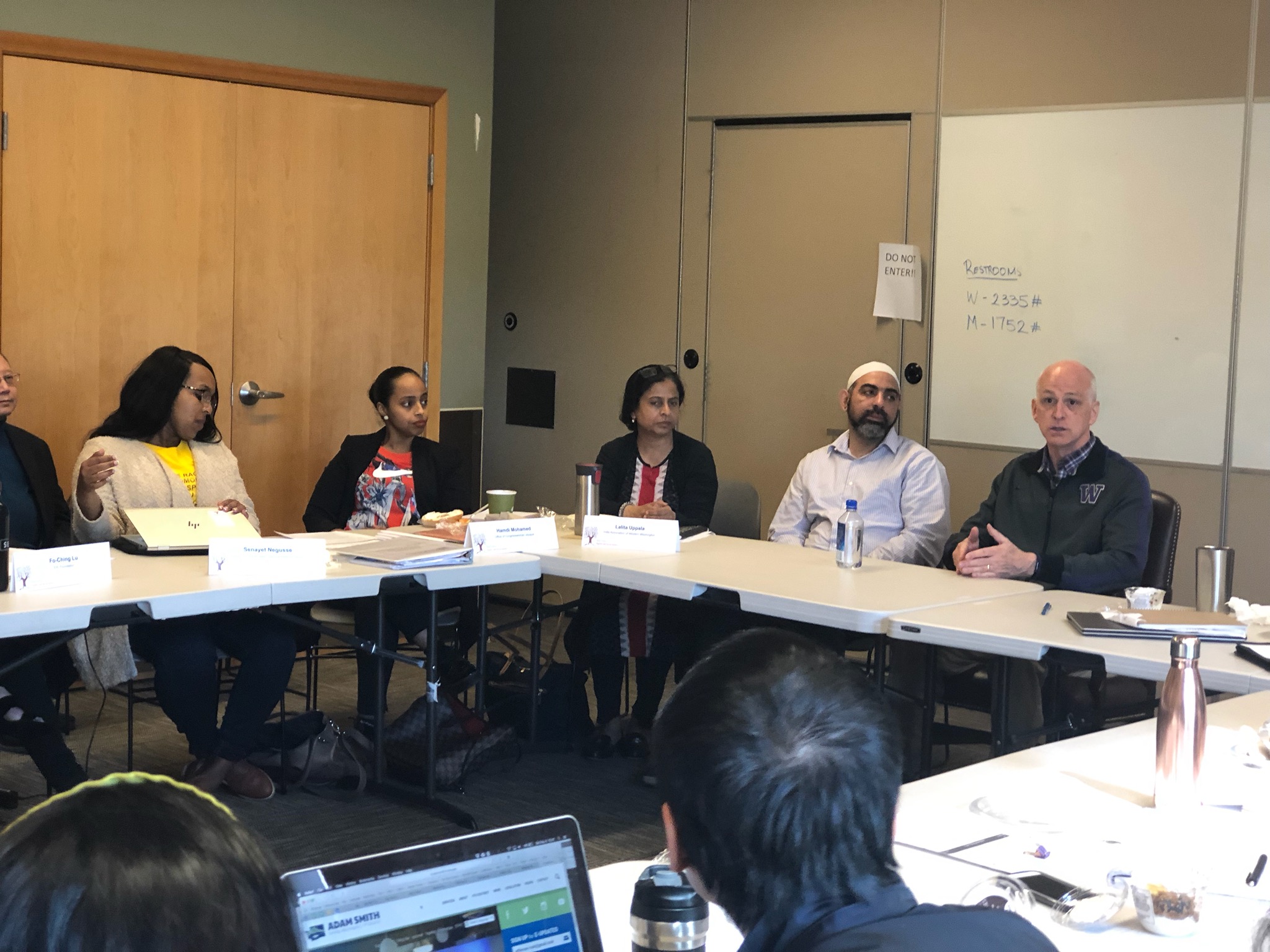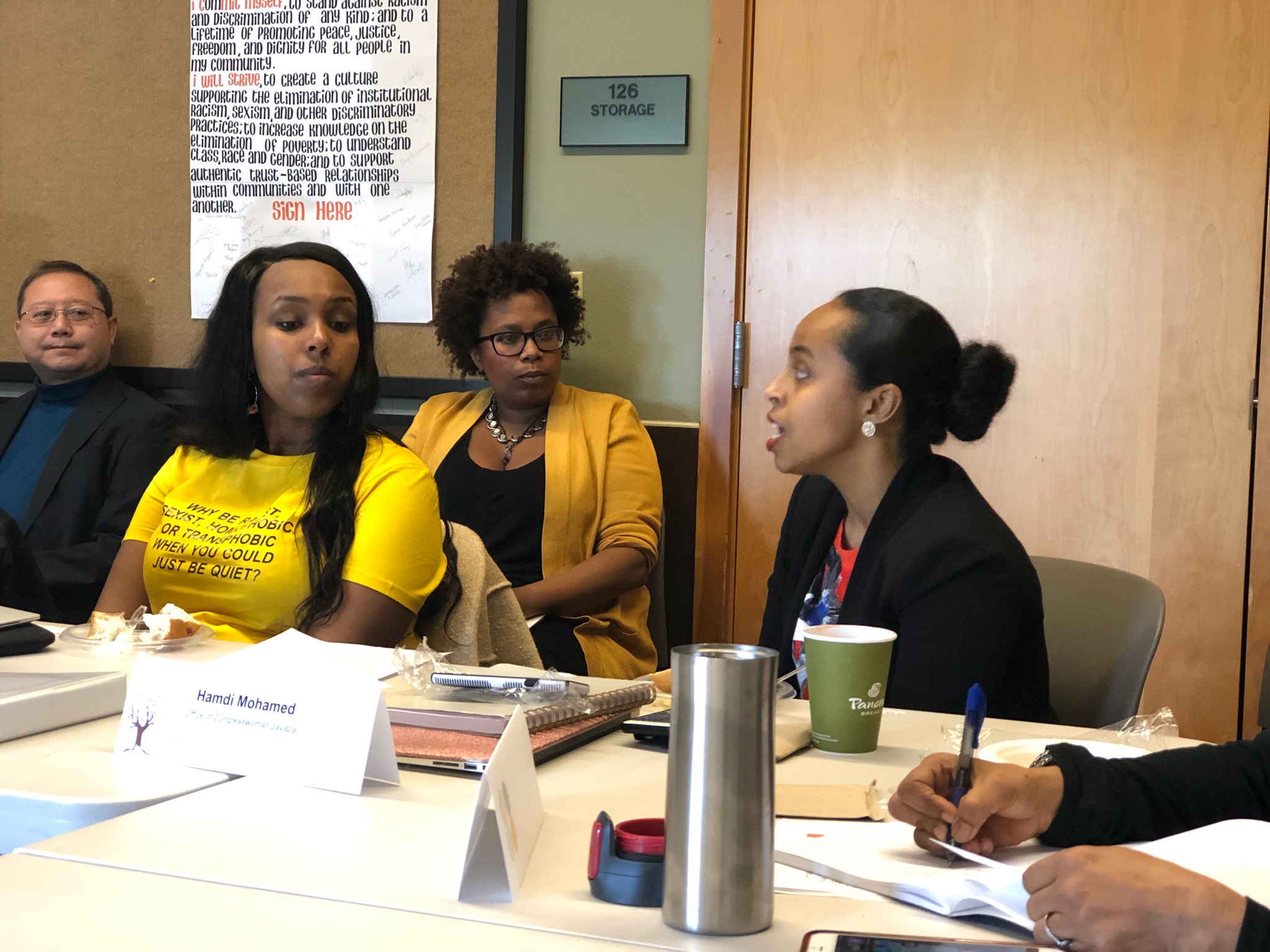 King County Immigrant and Refugee Commission Work to Help Sustain SeaTac Immigrant Business Owners
February 20, 2019: King County Executive Dow Constantine and commissioners from the newly established King County Immigrant and Refugee Commission (KCIRC) met with the SeaTac Community Coalition, a group of immigrant business owners affected by the redevelopment of the SeaTac Center Property. At the meeting, Executive Constantine listened to the plight of the business owners and committed to the vision of King County that supports small business owners and immigrant communities while sharing his own family's story:
"My grandfather came from Greece to Long Island, New York, and started two restaurants, and that's where my father worked until he joined the army at 18. Unlike here in the City of SeaTac, no one decided to callously evict my grandfather from his two little diners. We want to be a county that is welcoming to all, and supports everyone who comes here to be able to fulfill their potential... We have to recognize the need to support small business owners, immigrant communities, and support people who are being displaced by the rapid economic changes happening all around us. If we cannot live up to that commitment, all of our words are empty." Executive Constantine added that, "The City of SeaTac is made up of a unique vibrant community of entrepreneurs and small business owners who contribute to the economic development and cultural diversity of King County. We are a county that proudly embraces the basic American Dream that we are a nation of opportunity for all."
The City of SeaTac owns the property where the businesses lease space, and the city currently plans to sell the plot to Inland Group, a private developer. Inland is to build housing with some commercial space at market rate, which would not be affordable for the majority of residents and businesses in SeaTac. Over 40 businesses are affected, the majority of which are owned by Somali women who came to the United States to seek refuge and pursue the American Dream. They have worked hard to build their businesses and create economic opportunity for many more people in SeaTac, and the county leadership stands ready to take action to help the affected businesses.
SeaTac is a vibrant and diverse city with 29,000 residents, speaking over 70 different languages. It is one of the most diverse cities in King County. The SeaTac Center and the surrounding area is a residential and commercial hub for Somali immigrants to the region as members of the community have built thriving businesses there. The economic vitality of these businesses should be supported to ensure that they continue to thrive and contribute to the richness of our region.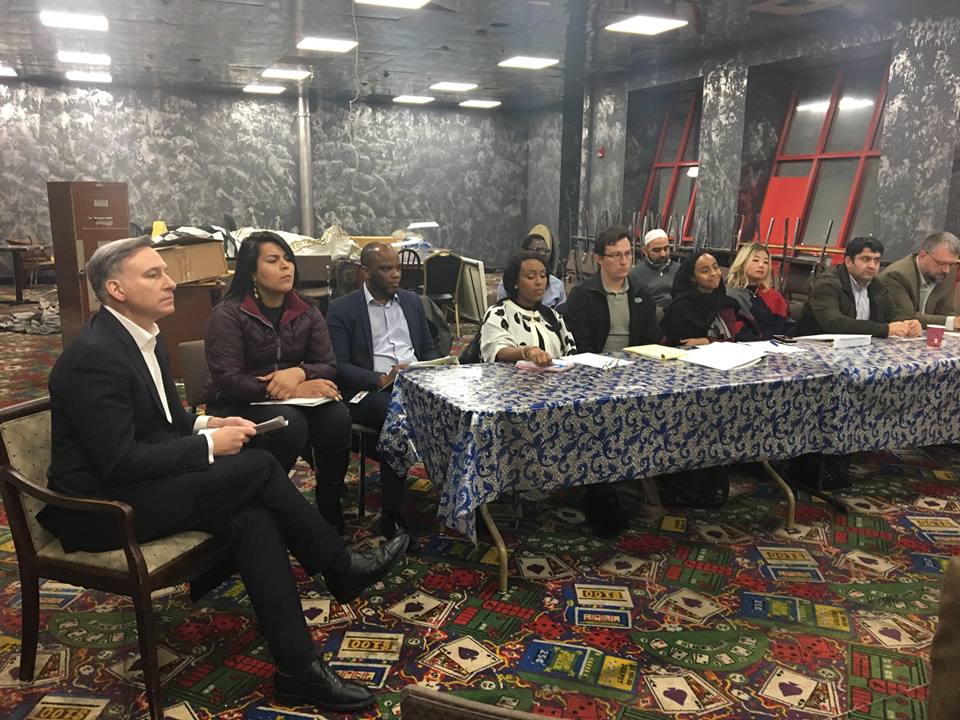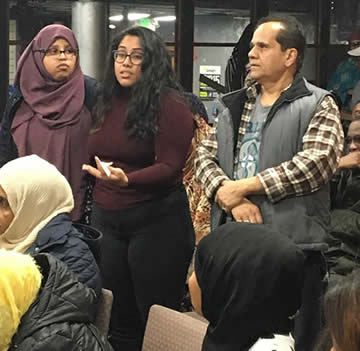 The SeaTac Community Coalition asked King County Executive to support working towards development of a new international market to ensure the sustainability and viability of the immigrant-owned businesses and immigrant communities at large.
"I support a new international market, that provides cultural goods, services and employment opportunities to those who are often left out of the job market. Paige Shevlin, Economic Development Policy Advisor and Bookda Gheisar, Immigrant and Refugee Policy Advisor will assist the immigrant-owned businesses in strategizing and build a work plan to support their efforts," said Executive Constantine.
In addition, the Executive will take steps to engage state officials to ensure that the $1.2 million in Washington State funds dedicated to an international market is directed appropriately. Executive Constantine also agreed to assist with enlisting additional funding sources for a new international market once there is a development plan in place. Going forward, the Executive directed King County staff to conduct follow up meetings with the immigrant businesses and allies. These meetings are designed to help strategize and build a work plan to engage private and public sector leaders in realizing the vision of a thriving international market or other alternative proposals for the immigrant-owned businesses. Specifically, King County Executive staff [including Paige Shevlin and Bookda Gheisar] will be working with the groups involved.
The new King County Immigrant and Refugee Commission will support and monitor steps taken toward fighting displacement of the SeaTac Center immigrant businesses and work toward realizing a vision of a new international market or other alternative proposal that is beneficial for the community at large. The priority for King County Immigrant and Refugee Commission is to ensure that these immigrant businesses are sustained as part of the vital immigrant community in the City of SeaTac and South King County as a whole.