Dr. Martin Luther King, Jr.
Celebrating our county's namesake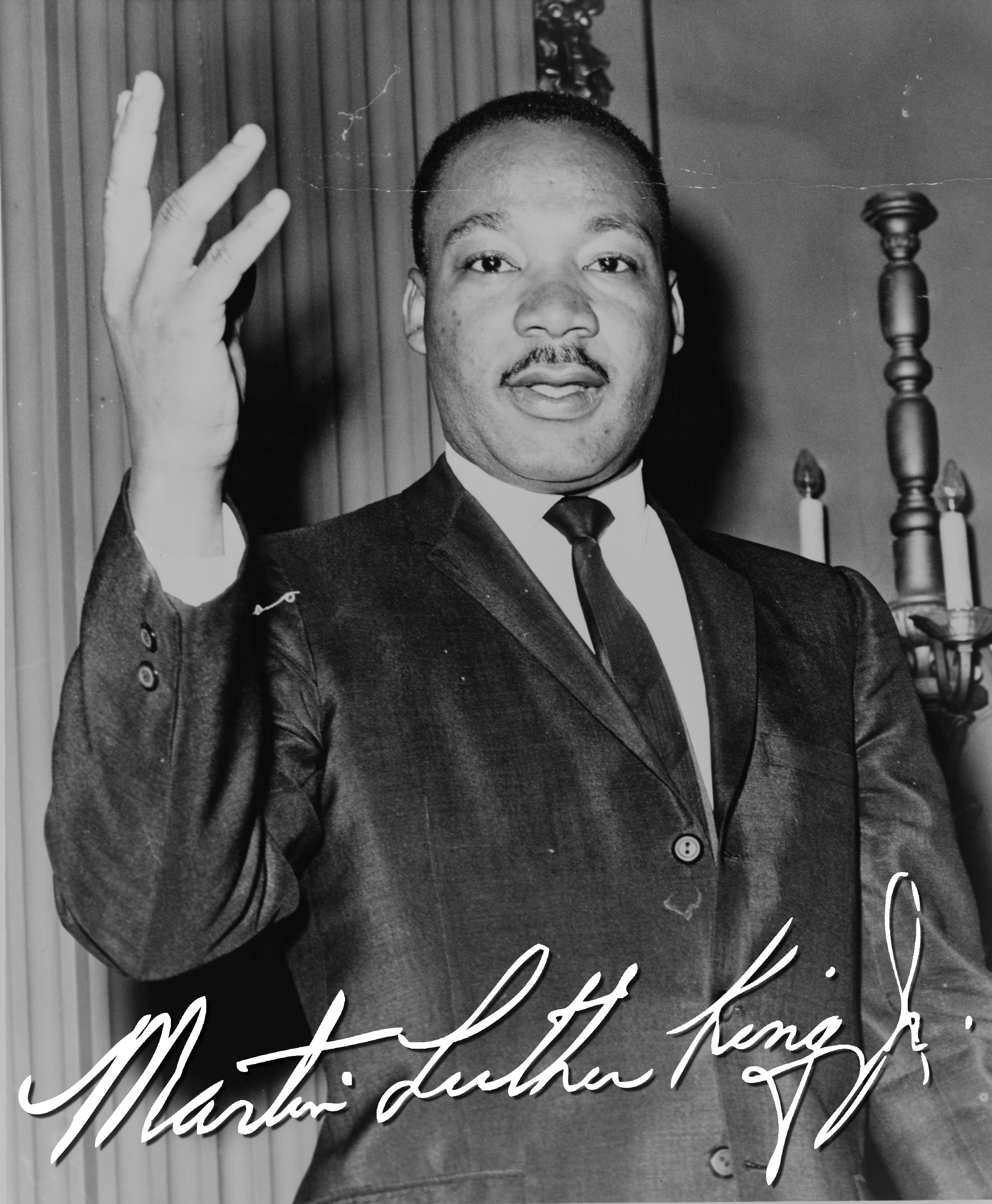 King County will celebrate Dr. Martin Luther King Jr's legacy on Thursday January 12, 2023 12:00pm-1pm. This year's event will be held virtually.
The theme and accompanying quote for our 2023 Annual Dr. Martin Luther King, Jr. Celebration are:
Theme: "Truth, Light and Hope"
Quote: "An individual has not started living until he can rise above the narrow confines of his individualistic concerns to the broader concerns of all humanity." – Dr. Martin Luther King, Jr.
Event viewing details and information:
King County Annual Dr. Martin Luther King Jr. Celebration
Day: Thursday, January 12, 2023
Time: 12:00pm – 1:00pm
Live streaming links:
Comcast Channel 22 and 322 (HD)

Wave Broadband Channel 22
Virtual Event Program: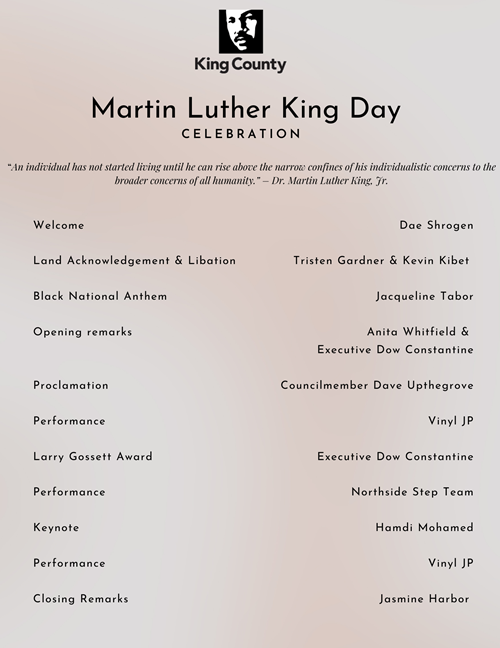 Click here to view the full program in PDF.
The 2023 calendars will be available in the coming weeks. If you would like to request a printed 2023 Martin Luther King Jr. calendar, please speak with the coordinator for your department to make sure that an accurate amount is requested.
We will be honoring the 2023 Larry Gossett Service Award recipient, Zenovia Harris, Kent Chamber of Commerce. Zenovia has been instrumental in leading not only the Kent Chamber in their equity work, but also other Chambers throughout King County (Renton Chamber, Kirkland Chamber and Seattle Southside Chamber to name a few).
Through Zenovia's leadership, she has supported both her own and other local chambers with the following:-Revisited the Chambers mission/vision, ensuring that they are leading with equity-Diversified Board member participation (age, race, position etc.)-Introduced a Diversity, Equity and Inclusion Committee that has been doing internal/external work to ensure their Chamber is leading with equity.-Instituting equity talks (open to both chamber members and larger community)-Performing internal evaluations to understand where the challenges and needs are in order to meet their equity goals for their members