King County Councilmember Pete von Reichbauer
Learn more about Councilmember Pete von Reichbauer, who represents King County District 7, South King County. Von Reichbauer's current term runs from 2022 to 2026.
Welcome!
My name is Pete von Reichbauer, and I am honored to represent South King County on the King County Council. I am committed to advocating for your needs and the needs of our local communities.
As a citizen of the state of Washington, I take great pride in local community service and community engagement. My involvement as a past president of the Kiwanis Club, service as a founding member of the Auburn/Federal Way Boys and Girls Club's board, my role as a founding board member of St. Francis Hospital, and my work with similar non-profit organizations has not only allowed me to better represent the people of King County's District 7, but it has also brought me greater knowledge of our district and the concerns of each neighborhood.
I have been elected chair of the Regional Policy Committee and the Government Accountability and Oversight Committee. In addition to these assignments, I am also vice chair of the Transportation, Economy and Environment Committee; as well as a member of the Committee of the Whole; the King County Flood Control District; and the Sound Transit Board of Directors. It is an honor to serve on each of these committees.
I welcome your calls, emails, letters, and suggestions! I am always open to the questions and concerns of the people whom I serve.
Thank you for visiting my webpage. Please come back again soon.
Pete von Reichbauer
King County Councilmember
Cars and student scholarships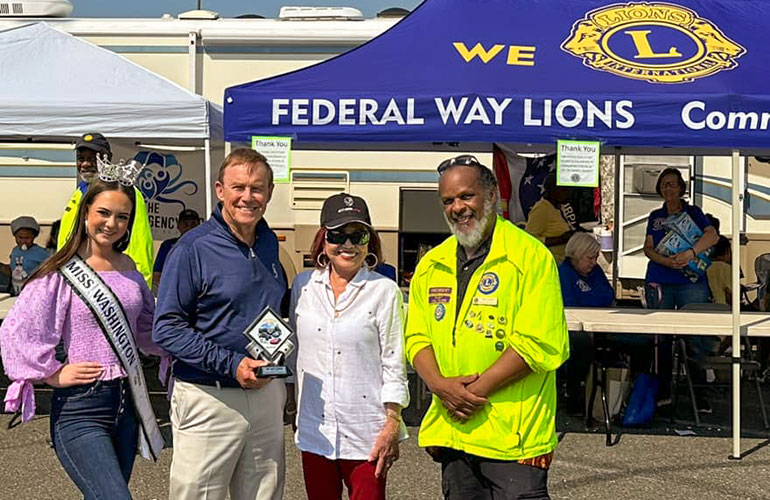 August 29, 2023 | Cars and student scholarships came together this weekend!! The Federal Way Lions drew visitors from everywhere for their annual car show, and I was honored to present the Top Cop's Choice Award to May Bear for her 2020 Corvette. Great seeing FWHS Coach Yattah Reed, as well as Rick Koch and his five-star collection.
UW Raise the Woof barbecue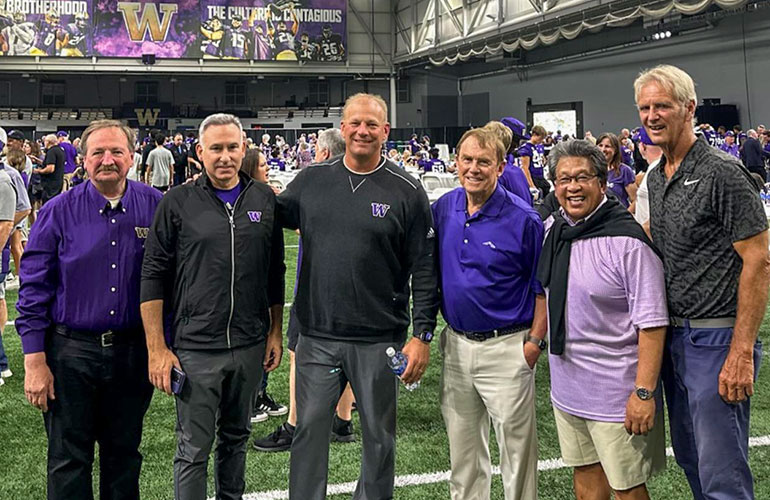 August 26, 2023 | When Ron and Wanda Crockett invited me to join them at the UW Raise the Woof barbecue, I didn't know that I would be sitting next to Michael Penix Jr; his team may be ranked 10th in the country but he and Rome Odunze are #1 in commitment! Great seeing Coach DeBoer and other players (including alum Sonny Sixkiller) as well as longtime Husky baseball star Eddie Pasatiempo.