Earth Day 2023
Love, Protect, Restore
Join King County Department of Natural Resources and Parks as we celebrate the 53rd Anniversary of Earth Day!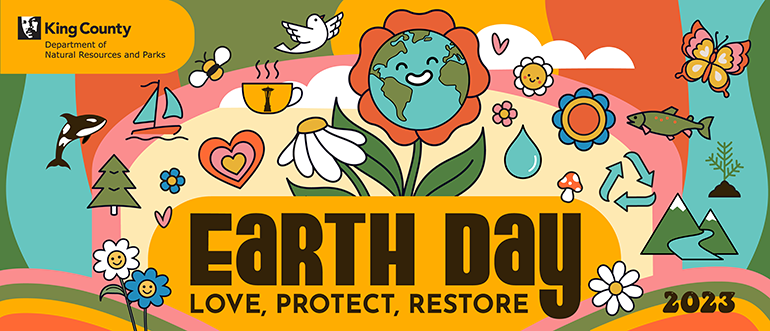 It's our favorite day of the year, a time to celebrate the work our employees perform year-round to protect and restore the places that make King County such a spectacular place to live. It's also an opportunity to show the types of personal actions we can all take – both big and small – to practice environmental stewardship for the people, salmon, wildlife, water, parks, trails, and natural lands of our region.
While Earth Day comes around only once a year, the small actions we each take to love, protect, and restore our natural environment add up. Join us April 17-22, as we spotlight Earth-friendly activities that can make a difference every day of the year. Explore volunteer events, show your love for the outdoors, reduce your waste, take public transportation, walk, run, roll, or bike on our regional trails, and more.
Let's keep working together each day to love, protect, and restore the natural environment that connects us all.
Love what makes King County so special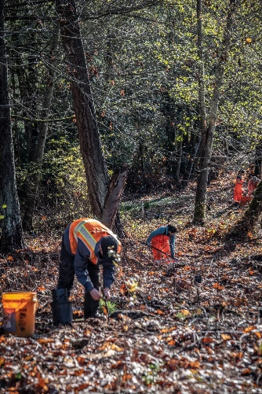 Get your hands dirty and help keep parks and trails in tip-top shape. Join King County Parks for one of our volunteer events happening all year round.
After surpassing our goal to plant 1 Million Trees, we launched 3 Million Trees to increase urban tree canopy, protect forestland that's absorbing carbon now, and prepare forests for climate impacts. At a volunteer event you might help remove invasive species and noxious weeds in natural areas to create more room to plant trees and for existing trees to thrive..
Join volunteers at a restoration event in Burien on Saturday, April 22. On Earth Day, we'll be mulching and weeding to help young trees and native plants grow around Miller and Walker creeks. Register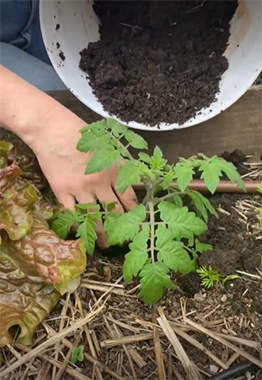 No matter where you are in your yard or garden planning process, these tips will help you keep your garden and yard care practices thriving and reduce your – and the earth's - exposure to toxic chemicals.
Upgrade your soil with compost. Use compost to build healthy soil that will help your plants, grass, or edible gardens thrive.
Weed by hand. Hand pulling weeds prevents exposure to harmful chemical products. Using tools like long-handed weed pullers and hoe-style weeders may also help make the job a little easier.
Try out "grasscycling." Start mowing about 2 inches high and leave the clippings behind as a no-cost, chemical-free fertilizer. This is called "grasscycling," and does not cause fungal diseases.
Keeping these tips in mind, you can breathe easier knowing your yard, your neighborhood, and King County's waterways and ecosystems will be safer and healthier. Read more on our website.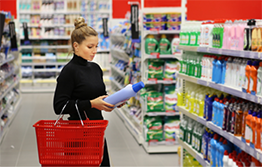 The best way to reduce your family's exposure to potentially harmful materials is to choose home and garden products that don't contain toxic chemicals. One easy way to choose safer products is to look at the label. Choose products that do not have the words CAUTION, WARNING, DANGER, or POISON.
Learn more about reading labels and how to make DIY cleaners with ingredients you likely already have at home.

Protecting our planet
Restoring natural systems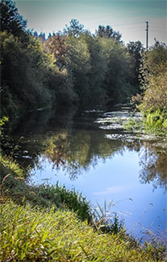 In partnership with Mid Sound Fishery Enhancement Group, King County Parks has been removing Himalayan Blackberry and planting along the Sammamish River, part of the "Locks to Lakes Corridor."

King County and partners will celebrate the completion of a major restoration project along the Cedar River that will reduce flood risks, improve habitat for Chinook salmon, and provide sustenance to southern resident orcas.