Backyard composting
Learn about composting in your backyard or using an on-site commercial compost container.
Composting transforms yard debris and food scraps into a valuable soil amendment. It's one of the best ways to reduce waste, cut garbage costs, and support healthy landscapes.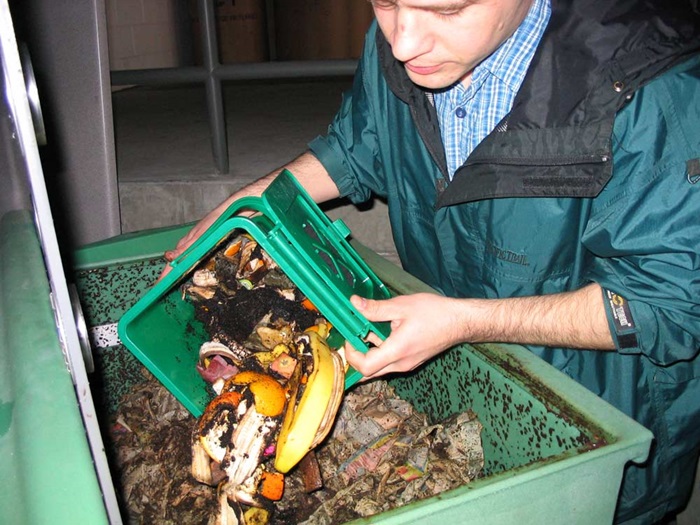 Backyard composting
Home gardeners and those who don't have access to compost collection can learn how to compost in their backyard. We recommend these free guides:
Or you can use a worm bin to vermicompost. Vermicompost is the process of red wiggler (eisenia fetida) worms converting food scraps into a soil amendment.
You can purchase a worm bin locally or make your own (200KB).
Commercial on-site composting
Most on-site composting systems are "in-vessel," meaning the compost is fully contained and vermin resistant. Containers range in processing capacity and price point. Some handle a couple of pounds per day while others can handle thousands of pounds per day. Schools often find that in-vessel composting systems are excellent teaching tools.
Read more about compost systems in our on-site composting pilot program report (55KB)