Domestic dishwasher connections
View domestic dishwasher discharge diagrams to make sure your project meets Plumbing Code.
Dishwashers must connect to drainage through an air gap fitting choice.
The Plumbing Code requires all domestic dishwashers to connect to the drainage system through an air gap fitting. Examples include the following: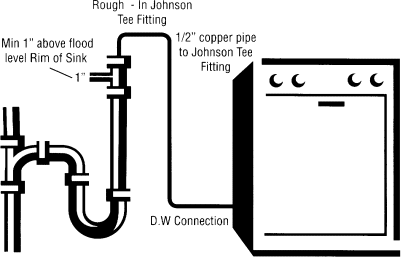 ---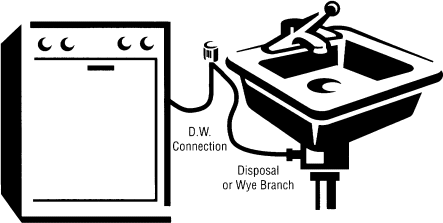 At finish counter air gap fitting.