Clough Creek Bridge #909B Load Upgrade Project
The project was completed in August 2023.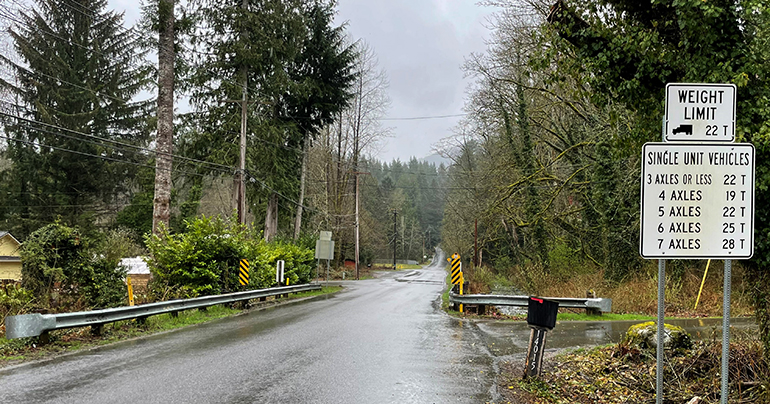 The short-span bridge over Clough Creek on 415th Way SE is old and had a 22-ton load weight limit. The load limit restriction was removed upon completion of this project.
Status update
August 21, 2023
Crews successfully completed the Clough Creek bridge load upgrade project on August 18.
These upgrades make so heavy trucks weighing over 22 tons are able to use the bridge for years to come.