Pothole repair in unincorporated King County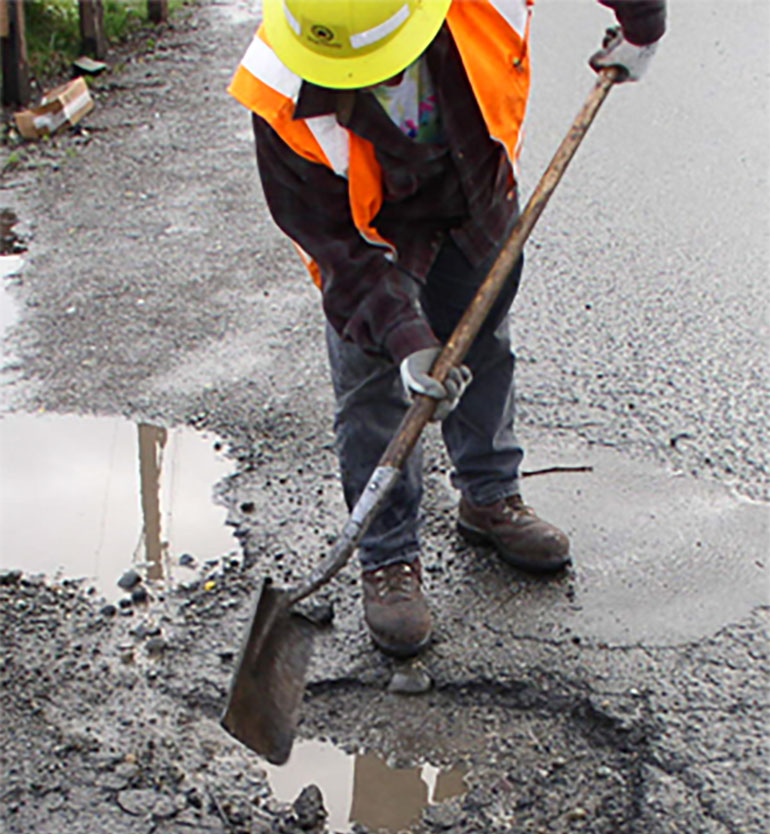 A crew member repairs a pothole on an unincorporated area road.
Report a pothole
Roads Services provides customer service, 24-hours a day, 7 days a week for reporting any potential problems or concerns affecting the roadways throughout unincorporated King County. To report a pothole or roadway defect, call the 24/7 Road Helpline.
To ensure that the repairs you are requesting are handled in a timely and efficient manner, please have the following information available at the time of your call:
Your name.
Your address and daytime phone number. (It is important that you provide a contact number in the event more information is needed.)
The location of the pothole, including the nearest cross street and/or address.
A description of the problem. (There are other types of road defects that may appear as a pothole, but may require more intensive repairs.)
Any other pertinent information that may need to be relayed to the crews about the area or the problem.