Prosecuting Attorney's Office
Information about the King County Prosecuting Attorney's Office (PAO).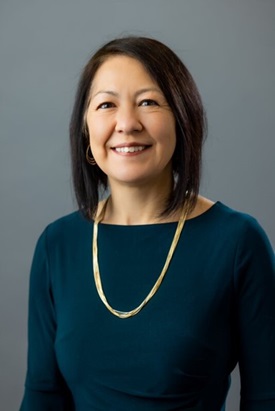 King County Prosecutor Leesa Manion leads the King County Prosecuting Attorney's Office (PAO).
The Prosecuting Attorney's Office represents the state and county in both criminal and civil legal matters. We are responsible for prosecuting all felonies in King County and all misdemeanors in unincorporated areas of King County. (Misdemeanor crimes in Seattle and other cities are referred to separate city attorney's offices.)
We are also the County's law firm. We serve as legal counsel to the following:
Metropolitan King County Council
The County Executive and all Executive agencies
The Superior and District Courts
The County Assessor
Independent boards and commissions
Some school districts
Additionally, we are a key part of the federal and state child support system. Our teams establish paternity for children born out of wedlock, ensure support obligations are enforced, and modify support amounts when necessary.
Mission statement
The mission of the King County Prosecuting Attorney's Office is to do justice.
We exercise the power given to us by the people with fairness and humility.
We serve our diverse community, support victims and families, and hold individuals accountable.
We develop innovative and collaborative solutions for King County and the State of Washington.
WARNING: Prosecutor's Office Phone Scam Reported
Telephone calls have been received by area residents that appear to be coming from law enforcement officers or King County Sheriff's Office deputies.
The caller(s) claim that:
The victim of the call has failed to appear in court to testify as a witness or has failed to respond to a subpoena.
A judge has issued a civil fine, a criminal contempt of court citation, and/or an arrest warrant for the recipient.
The only way for the recipient to resolve the matter is to pay a significant amount of money via Zelle (or a similar money transfer product) or officers will find and arrest them.
This is a scam. The King County Sheriff's Office will not ask you for money over the phone under any circumstances and will not tell you in advance that they are coming to arrest you. Please hang-up and treat the call as you would any fraudulent request or demand.
More information: https://kcpao.kingcounty.gov/2023phonescam
PAO Blog
Visit the King County Prosecuting Attorney's blog for the latest news.