Equity and social justice
The King County Wastewater Treatment Division (WTD) strives to be a good neighbor to all communities.
In 2010, Executive Dow Constantine signed an ordinance that requires the principles of equity and social justice (ESJ) to be included in all strategic planning, comprehensive planning, and policy decisions at King County. These principles are outlined in the King County Equity and Social Justice Strategic Plan.
WTD consistently works to identify and implement a variety of strategies—both internally and externally—to advance the goals of the ESJ Strategic Plan.
WTD's ESJ Program
WTD has reviewed and adjusted many of its internal business practices to address the racial disparities and inequities that exist for communities of color and marginalized communities in King County. While the County's ESJ Strategic Plan outlines many of these disparities, WTD has pursued ways to address unequal access to some of the determinants of equity laid out in the plan; institutional and structural racism; as well as social, economic, and environmental inequities.
WTD's ESJ efforts are directed both externally and internally. Our external initiatives are designed to advance ESJ outcomes within and for communities and residents of our service area. Our internal initiatives include focused training and skill development for WTD employees so that they may advance ESJ through their daily work
External initiatives
Impact of redlining and racist real estate practices on King County residents
WTD recently completed a report to respond to a County Council proviso in the 2021—2022 budget that examines the history and impact of redlining and racially restrictive covenants in King County. The report analyzes the loss of intergenerational wealth due to racially discriminatory real estate practices and whether an exemption or reduction in sewer capacity charges would be an effective and feasible mechanism to partially offset the impacts associated with these practices.
ESJ review of King County's wastewater treatment facilities
WTD conducted two separate studies to look at our wastewater treatment facilities through an equity lens. The purpose of the equity assessment was to review the existing design, mitigation measures, and maintenance at our wastewater treatment facilities and to identify if there are inequities in our practices between neighborhoods across our service area.
Internal initiatives
Promoting diversity in the hiring process
Dozens of WTD frontline racial and gender diverse employees volunteered to serve in a cohort to support WTD's goals of having a workforce that reflects the diverse communities it serves. Cohort members serve as interview panelists to ensure racial and gender diversity in hiring practices and support WTD's Human Resources Unit with recruitment strategies. These strategies deepen our ability to promote equity in our recruitment and hiring processes.
Creating a school-to-work pipeline
WTD is committed to creating career opportunities for under-graduate and graduate students from various backgrounds in the form of summer internships. On average, WTD employs 15 to 20 interns during the summer who work in a variety of disciplines throughout the division.
ESJ training for WTD employees
All WTD employees are required to complete ESJ training to promote awareness building and skill development. This training has raised employee understanding of unconscious bias, internalized racism, institutional racism, gender and gender-identity awareness, disability training, and micro-aggressions. These topics are considered priority areas for WTD to address specific needs within the division's work culture. They also enhance our efforts to create equitable service delivery, recruitment, and hiring outcomes as well as a welcoming work cultures for all employees.
Contact us
For more information about WTD's ESJ Program, please contact Robert Tovar.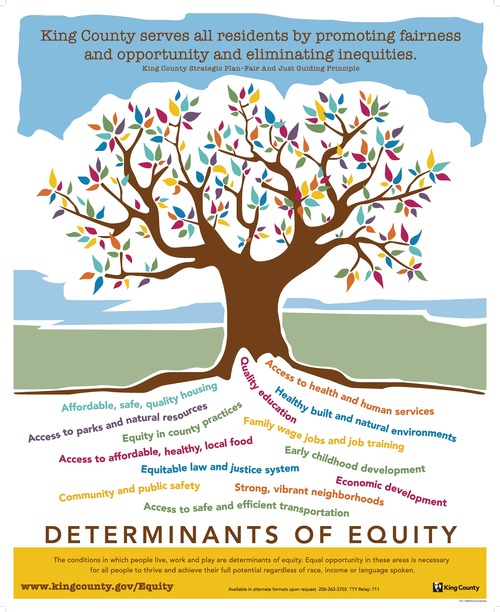 The Wastewater Treatment Division operates 24/7 to ensure all of our ratepayers have access to healthy, viable waterways, regardless of their income, race, or neighborhood.