​Eleven committee members represent the geographic, ethnic and economic diversity of King County's unincorporated areas and Sheriff's Office contract cities and seeks to represent all nine King County Council districts. They are appointed by the county executive.
If you are interested in joining the CAC, please review the position description. To apply, complete a King County Boards & Commissions Application Form and an Applicant Personal Questions Form, and return both to OLEO. OLEO's Community Engagement Manager will schedule time to speak by phone once an application is submitted. Viable applications are then reviewed by OLEO's Director and sent to the King County Boards & Commissions Liaison for appointment consideration.
The following individuals are members of OLEO's Community Advisory Committee:

Melodie Reece Garcia
Position 1 – Contract City (Burien)
CACLEO1@kingcounty.gov
Melodie Reece is a resident of Burien and works for the Public Defender Association as a Project Manager for the LEAD Program in White Center and South King County. She works closely with law enforcement and social service agencies in the area to improve public safety and promote harm reduction for those at the nexus of behavioral health & legal interventions. Melodie holds a Master of Public Administration from the University of Washington where she researched criminal justice, education, & anti-poverty policy. Melodie has an extensive history of non-profit leadership experience for LGBTQ, BIPOC, reproductive health, and sex worker's rights organizations.

Kim Lisk
Position 2 – Contract City (Carnation)
CACLEO2@kingcounty.gov
Kim Lisk has served on Carnation City Council since 2013, appointed Deputy Mayor in 2014, and was appointed Mayor in January of 2018. She serves on the Finance and Operations Committee, Utilities and Public Facilities Committee, and the Community Development Committee for the city of Carnation, and served as president of the Snoqualmie Government Association from 2017-2018. Kim has lived in Carnation since 1994 with her husband Stuart where they raised three wonderful children. She is involved with many of the Carnation community events and has served on the Carnation 4th of July Committee since 1996.

Vicente Omar Barraza
Position 8 – At-Large
CACLEO3@kingcounty.gov
Vicente "Omar" Barraza is an attorney, equity and social justice champion, community capacity builder, and civil rights advocate. Omar has extensive experience working in the nonprofit, government, and legal fields improving community conditions and outcomes. His firm, Barazza Law, provides immigration services that include assisting immigrants obtain lawful permanent residency and citizenship, helping victims of crimes and human trafficking with immigration relief, and reuniting immigrant families. He has also served as a board member for Touch of Love Foundation – an international relief agency providing essential services in India, Ghana, Argentina, and the Dominican Republic, the Tenants Union of Washington, Alliance of People with DisAbilities, and completed an internship with the U.S. Department of Justice Civil Rights Division, Housing and Civil Enforcement Section.

Abiel Woldu, Chair
Position 9 – At-Large
CACLEO9@kingcounty.gov
The son of Eritrean immigrants and a lifelong South Seattlite, Abiel is a first-generation college graduate from the University of Washington, where he earned a double major in Economics and Political Science. He was also one of the founders of the Black Pre-Law Student Association at UW to help minority students make connections within the law school and assisted OLEO in conducting outreach as its 2017 Summer Intern.

Steven Miller
Position 10 – At-Large
CACLE10@kingcounty.gov
Steve Miller is a founding member of an immigration law firm, and joined CACLEO to represent community interests in oversight as a resident of a Sheriff's Office contract city. His record of advocating on behalf of the public using an Equity and Social Justice (ESJ) lens has helped build more inclusive civic processes and advance community wellbeing. Steven has community service includes work with Northwest Immigrant Rights Project and the Justice Advocacy Network on immigration advocacy, local public education, and voter education. Steve has served as Legal Counsel to the King County Council, Deputy Director of the King County Department of Planning and Community Development, and Criminal Division Deputy Prosecuting Attorney in the King County Prosecuting Attorney's Office. Steven also spent time as a Fulbright Fellow in Jakarta, Indonesia, where he lectured on comparative criminal law and provided legal aid training.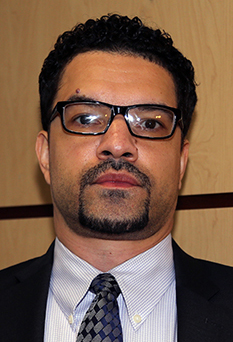 Nick Allen
Position 11 – At-Large
CACLEO11@kingcounty.gov
Nick is the Directing Attorney of the Institutions Project at Columbia Legal Services, a statewide civil legal aid provider. He works in the Seattle Office. The Institutions Project represents a population that has direct experiences interacting with law enforcement -- people confined to institutions in Washington State, including jails and prisons. At CLS, he engages in systemic advocacy, including policy work on criminal justice-related issues and class action litigation addressing conditions of confinement for prisoners in Washington State. He is also the board president of Interaction Transition, a community-based, non-profit that facilitates successful transitions from prison into the community for incarcerated persons. Previously, he worked as a legislative aide for Councilmember Larry Gossett. Nick's work demonstrates his commitment to advocating for communities most impacted by the work of policing, in order to achieve increased public health and safety.