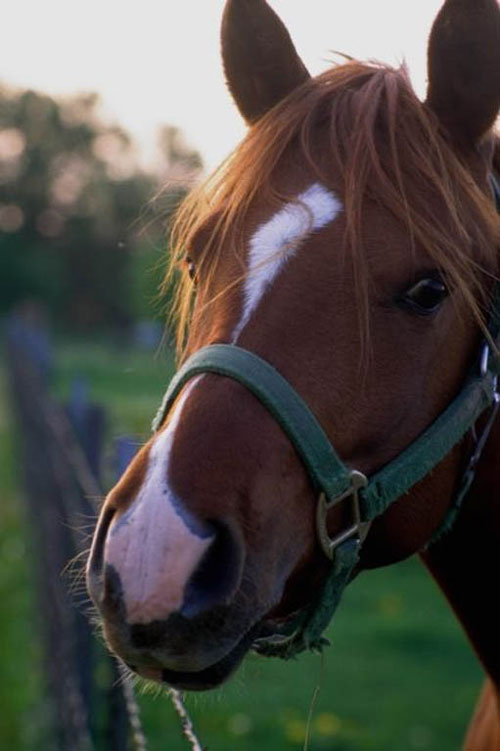 Livestock manure and bedding can be a valuable, reusable resource as a fertilizer or medium for making soil compost. It can be applied to gardens, crops, lawns and pastures. But because manure contains bacteria as well as nutrients, it must be managed correctly to avoid doing more harm than good. Good management means preventing runoff to soil and water from unmanaged piles of material.
In some cases, even the nutrients can be harmful. For example, runoff containing excess nitrogen can cause algal blooms on surface waters and rob the aquatic life below of valuable oxygen. But when managed properly, manure can be a nutrient-rich, beneficial soil amendment.
In 2000, an estimated 290,000 tons of horse manure and bedding material were generated in King County! Managed properly, this is nearly a third of a million tons of soil amendment than can be used as a fertilizer or compost medium.
Options for managing manure
Use it on site (also see this manure management brochure

Download PDF

500 K.
Give it away. The King Conservation District maintains a manure share list to link people that have manure with those who want it.
Haul it off site for composting.
Haul it off site for disposal.
The first three options are the most environmentally friendly because they turn a potentially disposable product into a reusable resource. If at all possible, disposal should be a last choice.
Other resources
Horses for Clean Water
Features classes on environmentally sound horse-keeping practices.
King County's Livestock Management Ordinance calls for farms with livestock to either complete a farm plan or implement best management practices (BMPs) that protect the environment from the impacts of livestock. For technical assistance related to farm plans or best management practices please visit the King Conservation District website.