2011 Districting Information
The final districting plan was adopted in 2011.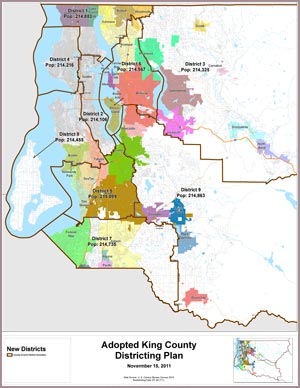 The 2011 Districting Committee was responsible for redrawing King County Council Districts using 2010 Census data. By law, district boundaries must be realigned every 10 years to reflect changes in population distribution. The Committee held seven public hearings at locations across the County and released a variety of public drafts. The final plan was adopted Nov. 15, 2011.