Skykomish-Tye River Knotweed Control Project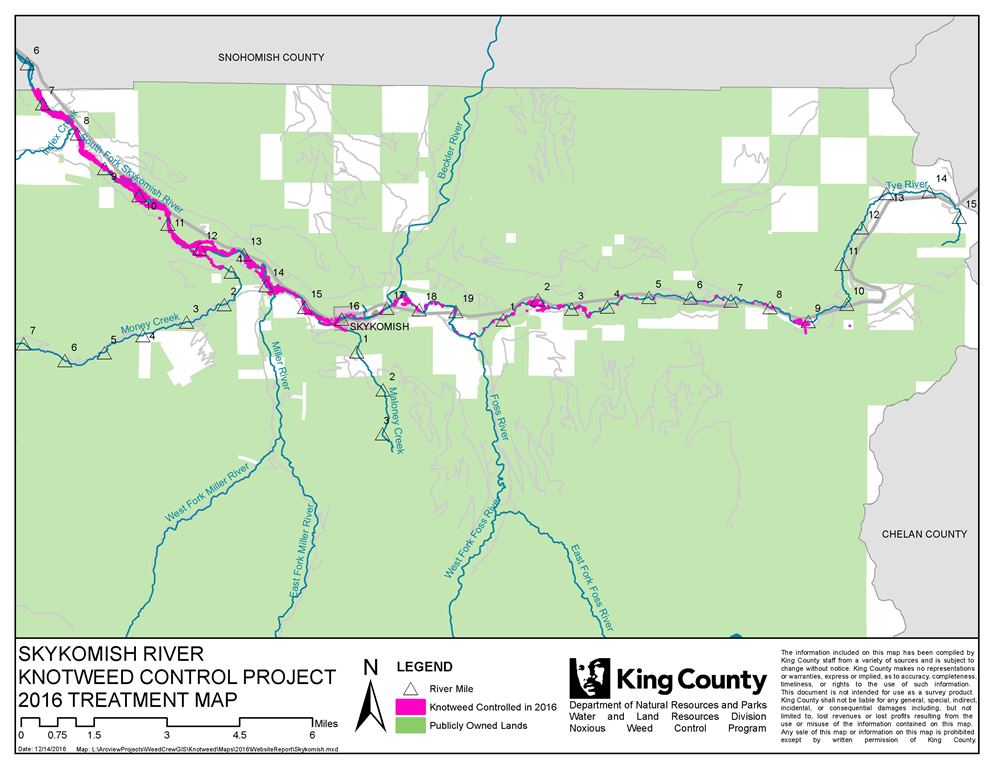 Project overview
This project started in 2005 on the upper most reach of the South Fork Skykomish, which is called the Tye River. The Mt. Baker Snoqualmie National Forest partners with program on this project and provides in-kind support. The long-term project goal is to remove all knotweed along the mainstem of the river and its tributaries down to the county line at about River Mile 7 (RM 7) and to restore the riparian zone to native habitat either through natural revegation where possible or re-planting with native vegetation where necessary.
RM 5 to 20 on the Skykomish River, RM 0-9.5 on the Tye; this includes the Scenic neighborhood on the Tye, Iron Goat Rest Area at MP 58 (not the same as the Iron Goat Trailhead, which is upstream and knotweed free as far as we know), the Timberlane Village neighborhood on the Sky, the town of Skykomish, and the Money Creek Campground.
Tributaries include: Surprise Creek, Deception Creek, Foss River, Beckler River, and Miller River (only Surprise Creek has known knotweed infestations).
News and updates
Funding is secure through the end of 2013 and should be sufficient to achieve the goal of initial treatment all the way to the county line (about RM 7). The first replanting sites went in during early 2012 and additional plant installations will follow.
Need more information or want to get your property included? Contact us at noxious.weeds@kingcounty.gov.
Photos - click thumbnail for larger image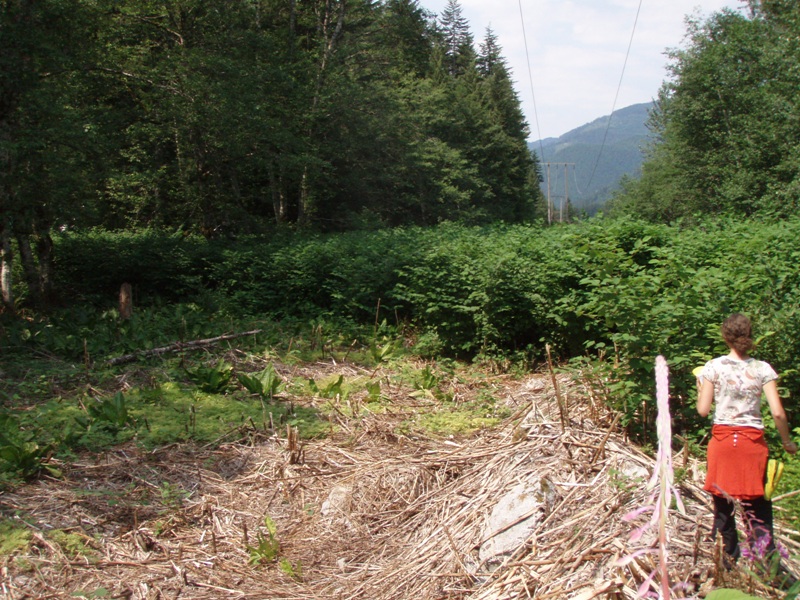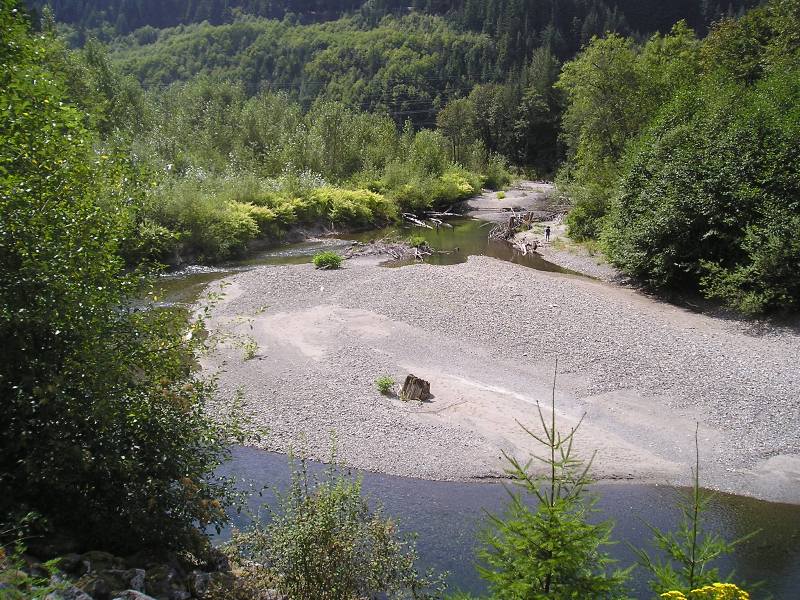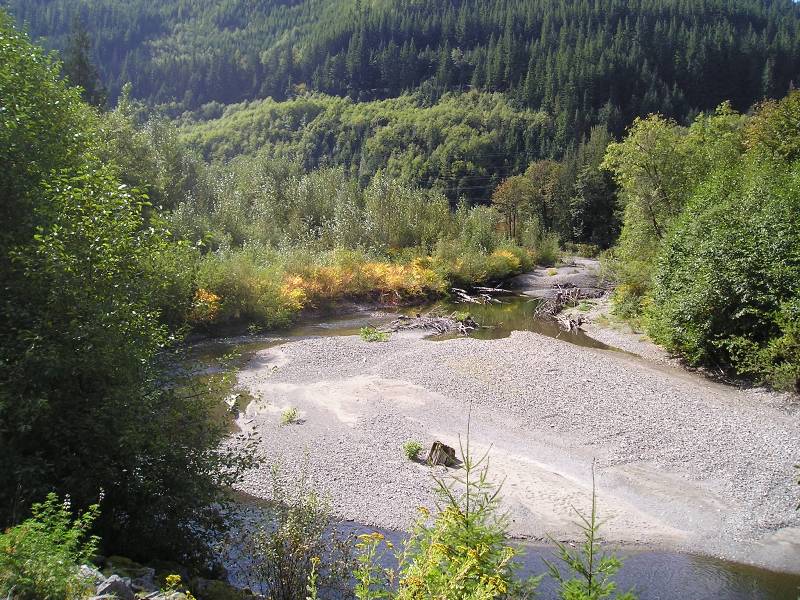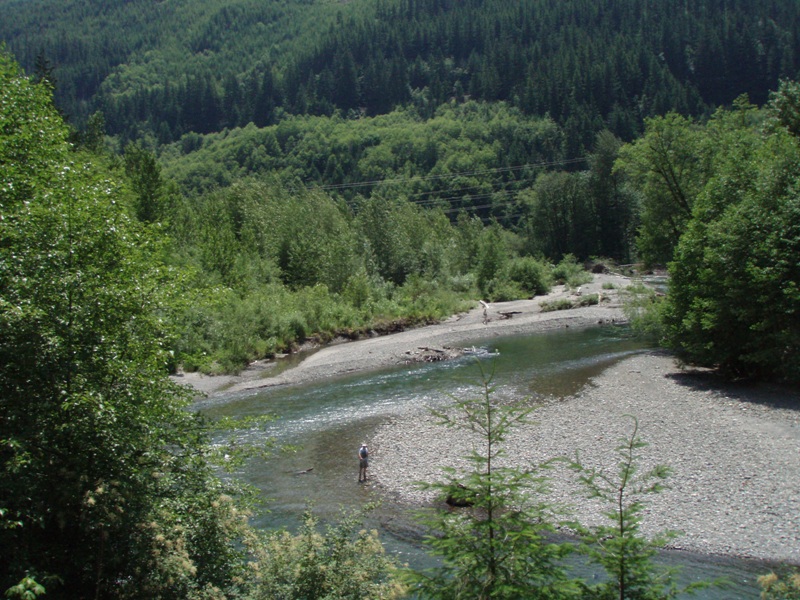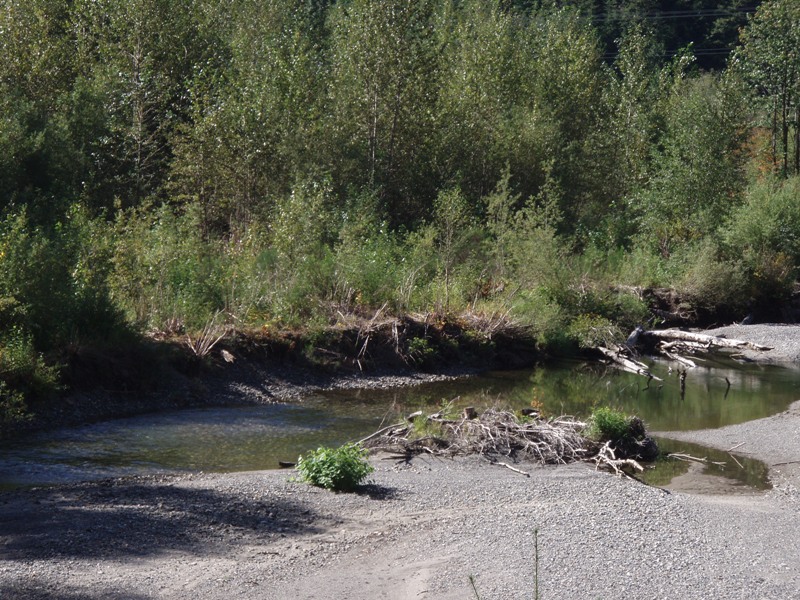 Funding
U.S. Environmental Protection Agency
U.S. Fish and Wildlife Service
U.S. Forest Service (in-kind)
Knotweed resources
Projects
Watershed information
Related information
Related agencies
---
Program offices are located at 201 S. Jackson St., Suite 600, Seattle, WA 98104. To contact staff, see the Noxious Weed Control Program Directory, send an email, or call 206-477-WEED (206-477-9333).