Upper Snoqualmie River knotweed control projects in King County, Washington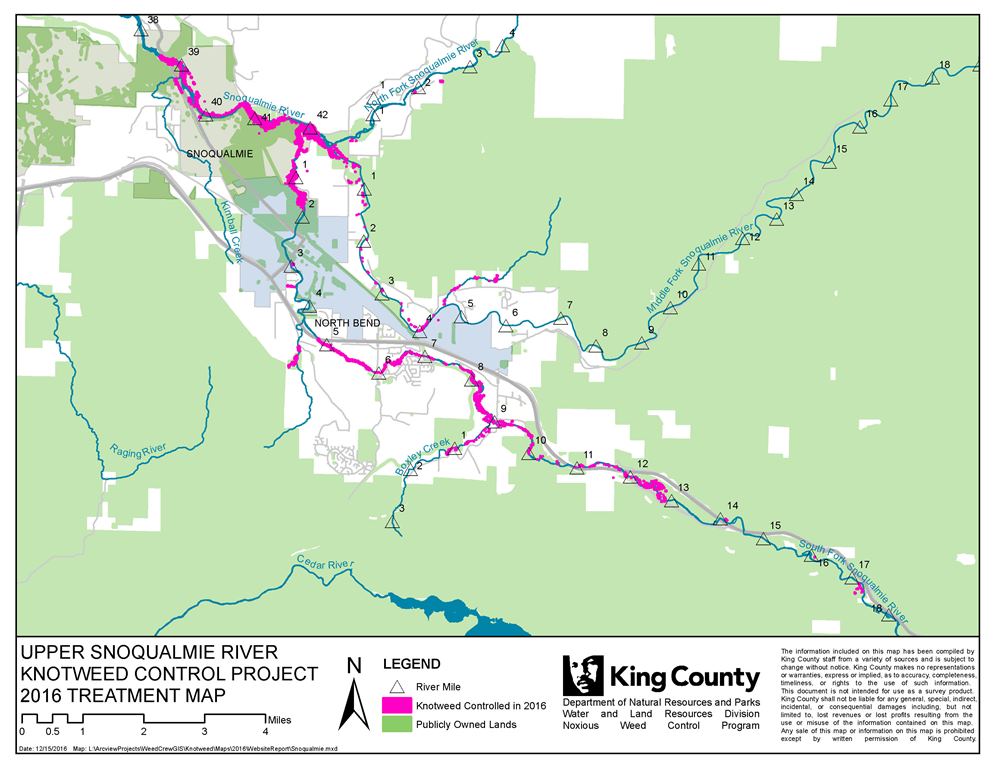 Project Overview
The noxious weed program began working to control knotweed on the upper forks of the Snoqualmie River in response to concerns from citizens, landowners and public agencies. In 2005, the program began working first on the Middle Fork due to the high level of habitat value and relatively low levels of knotweed infestation as well as an active cooperative weed management effort in the Middle Fork Valley. The program expanded the project to the much more heavily infested South Fork starting in 2007, inspired in large part by the interest and active participation of landowners on the river. Starting in 2014, the program further expanded the project area to include the uppermost stretch of the mainstem of the Snoqualmie River from Three Forks Park to Snoqualmie Falls.
Upper Snoqualmie River - from the confluence at Three Forks Park down to the Snoqualmie Trail Bridge
Middle Fork Snoqualmie River - from the uppermost infestation a little above the Mount Si trailhead, up Roaring Creek, and down to the confluence
South Fork Snoqualmie River - from the uppermost infestation at Olallie State Park/Exit 42 of I-90 down to the confluence
Follow the links below for more information and photos of the knotweed control projects on the Middle Fork and South Fork Snoqualmie Rivers.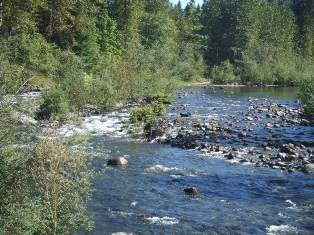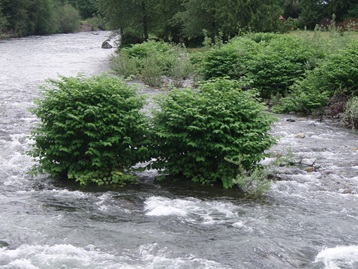 Knotweed resources
Projects
Watershed information
Related information
Related agencies
---
Program offices are located at 201 S. Jackson St., Suite 600, Seattle, WA 98104. To contact staff, see the Noxious Weed Control Program Directory, send an email, or call 206-477-WEED (206-477-9333).