South Fork Snoqualmie River Knotweed Control Project
King County Noxious Weed Control Program
Project overview
This project began in 2007, inspired in large part to the strong interest and willingness to help expressed by a group of homeowners around RM 6. Extensive, unrecognized infestations in oxbows and old river channels at Olallie State park made for slower than expected progress during the first two years, but work eventually proceeded down the river through North Bend and to the confluence at Three Forks Park. Replanting started at Olallie State Park in 2010/2011 with additional plantings in this area as well as private lands downstream from 2011 to 2015.
Project extends from RM 0 to RM 17 and includes Olallie State Park, Twin Falls Trail/Park, Cedar Village, the Riverbend Community, Camp Waskowitz, and the City of North Bend.
Tributaries in the project area include Hall Creek, Change Creek, and several unmarked creeks in the upper project area; none are known to have knotweed. Upland portions south of I-90 may have extensive infestations, but it's not clear that any have hydrological connections.
News and updates
Most knotweed infestations from Olallie State Park to the confluence at Three Forks have received at least initial treatment throughout the river as of the end of 2014. Additional native plant installations occurred early in 2015 and re-treatment of known infestations will occur in the summer and fall of 2015. Funding is secure through at least the end of 2015, and expected for at least the next few years.
Need more information or want to get your property included? Contact us at noxious.weeds@kingcounty.gov.
Photos - click thumbnail for larger image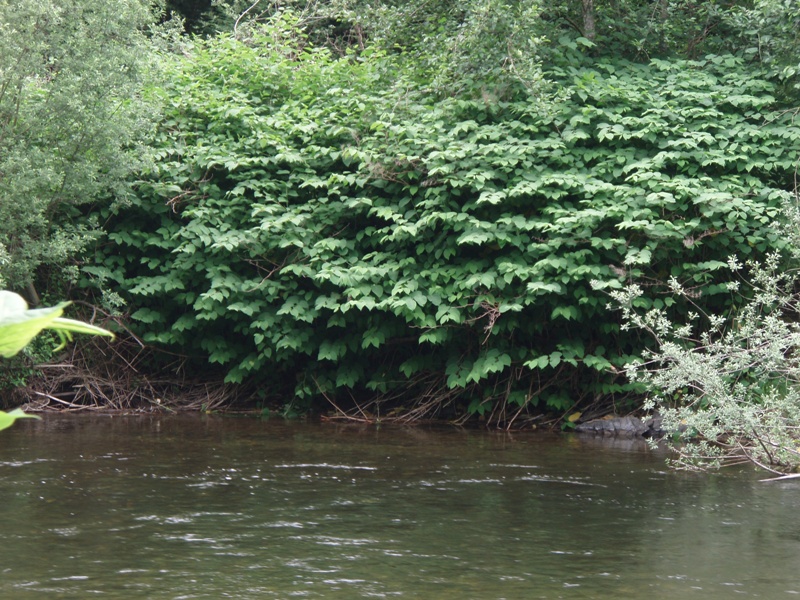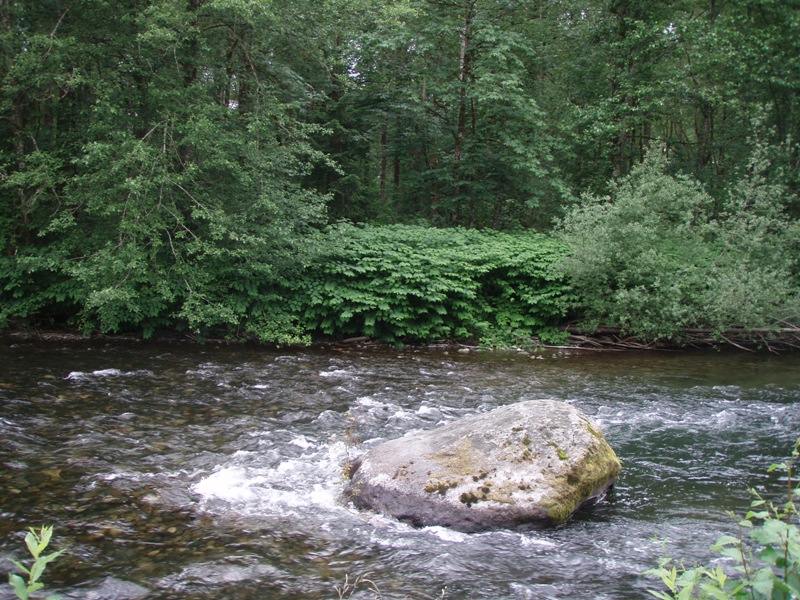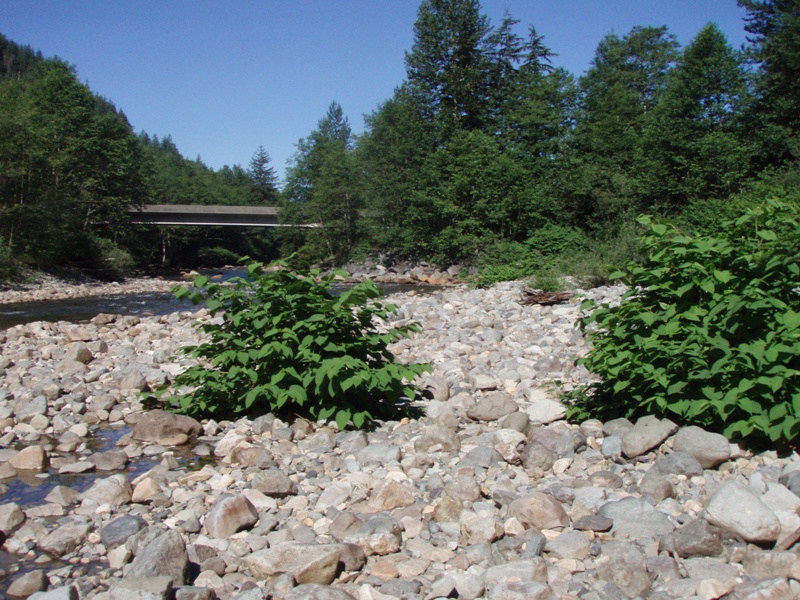 Funding
U.S. Environmental Protection Agency
Knotweed resources
Projects
Watershed information
Related information
Related agencies
---
Program offices are located at 201 S. Jackson St., Suite 600, Seattle, WA 98104. To contact staff, see the Noxious Weed Control Program Directory, send an email, or call 206-477-WEED (206-477-9333).