Biological control is a term used when living organisms are used to control weeds. Beetles or weevils are used as biocontrols, but so are moth larvae, goats and even fungi or rusts. Biological controls can control the target weed directly or indirectly, but they will
not eradicate the plant population from a site. Weeds are directly impacted when the biocontrols destroy plant parts that prevent growth, or prevent seed production. Biocontrols also impact a weed indirectly when the stressed plants are no longer able to out compete native or beneficial plants on a site.
It can take 4 to 5 years for any visible signs of weed control, making this an effective tool in a long-term control plan. Releasing biological control agents is an option on sites with large stands of weeds, when immediate control is not possible.
Learn more about biological control by viewing WSU Extension's free online module. The module is split into two parts. Part One covers the basic underlying principles of biocontrol, and how to effectively use biocontrol as part of an integrated weed management strategy (24 minutes). Part Two covers information on specific noxious weeds and their associated biocontrol agents (46 minutes).
The King County Noxious Weed Control Program is part of a statewide network using biological control agents. We work closely with federal, state and county agencies. WSU Extension's Integrated Weed Control Project coordinates the biological control activities of noxious weed programs throughout Washington. See below for contact information and to request more information about the use of biological control methods for noxious weeds in Washington.
Biological control photos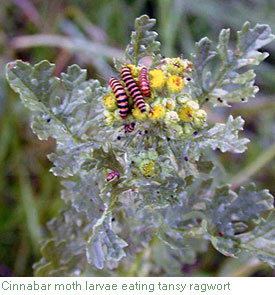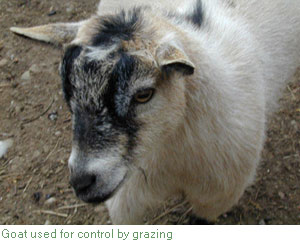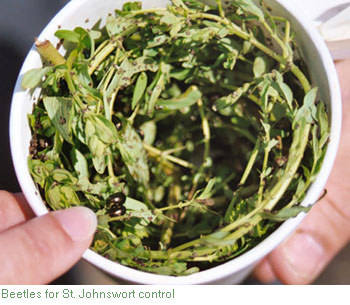 Related Information
Agencies
---
Program offices are located at 201 S. Jackson St., Suite 600, Seattle, WA 98104. To contact staff, see the Noxious Weed Control Program Directory, send an email, or call 206-477-WEED (206-477-9333).