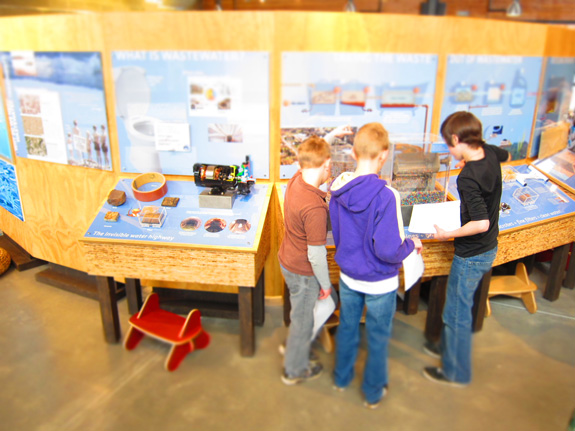 A clean water learning space
The Brightwater Center was designed with learning in mind. It aims to educate people of all ages about impacts individuals have on water resources and the environment.
Two local non-profit organizations offer summer day camp programs at Brightwater Center.
IslandWood Summer Day Camps offer six weeks of nature exploration summer camps for campers entering 1st-6th grade.
Friends of the Hidden River's Ground to Sound STEM Summer Camp immerses 5th-7th graders in field investigations and laboratory experiments, combining creativity and art with technology. The Grounds to Sound program also offers mentor positions for students in grades 8-10.
Tours encourage visitors to think about responsible water use, the products they use and how everyday choices can help protect Puget Sound. Tours are available for the general public, including community groups, scout groups, home school groups, high school students, university students, professional groups, and international visitors.
IslandWood offers a variety of teacher professional development workshops and trainings. Classes range from incorporating school field trip curriculum to workshops on effectively integrating the natural world into classroom learning. All professional development opportunities include invitations for teachers to practice new skills, work in teams, and apply learning to classroom lesson plans.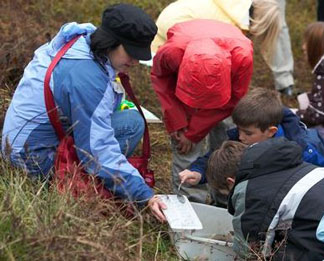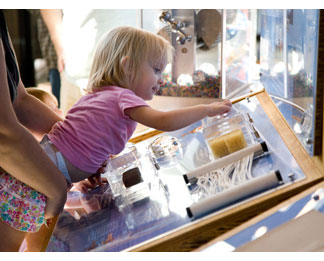 King County aims to increase our communities' connection to the wastewater system through hands on and engaging learning experiences to teach learners of all ages.