February 7, 2022
Heads up to Brightwater Trail users and visitors!
There will be trail and traffic impacts this week to allow a contractor to remove the longhouse element of Grandfather's Wisdom, a prominent public art installation along the South Wetscape Trail. 4Culture, King County's cultural funding agency, has scheduled the second phase of renovation for this installation. In 2021, artist Andrea Wilbur-Sego restored the paddles along the trail. In 2022, the artist will restore the longhouse structure, which will remain at the artist's studio during the process.
The South Wetscape Trail will be closed Tuesday-Thursday, February 8-10. On Thursday, the incoming lane to Brightwater will be closed, with flaggers directing traffic in the outbound lane. Please drive carefully and watch for flaggers, signs, and pedestrians!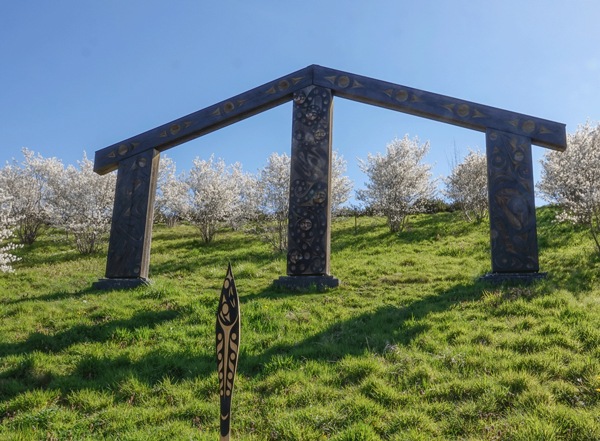 Also available as a
PDF file
.
Come visit
The grounds are open dawn to dusk daily.
Brightwater Center is open to the public Monday – Friday, 10 a.m. – 4 p.m.