Come to Brightwater and explore the 70 acres of open space & wildlife habitat open for public use. Here you will find lush forest, meadows, wetlands, creeks and ponds which have been restored to create wildlife habitat areas.
Take a stroll on the three miles of walking trails that travel through native plant landscapes, restored wetlands and mature forested areas which are home to a variety of wildlife including amphibians, mammals, birds, and fish. There are overlooks and plenty of picnic spots to enjoy!
The natural areas, trails and and parking lots are open each day from dawn until dusk.
Please respect the landscape and other visitors by keeping your dogs on leash at all times and following the Brightwater Center rules.
Two short hikes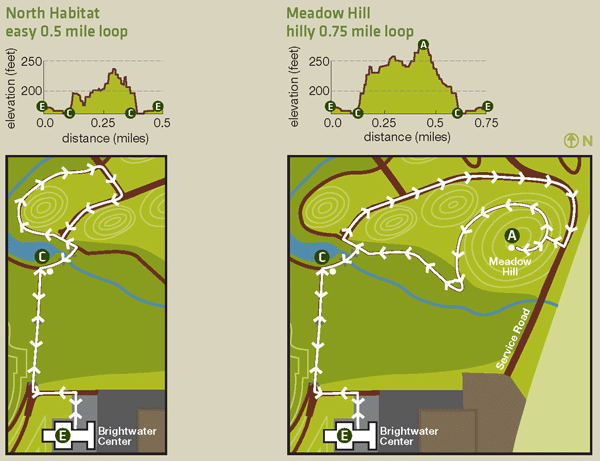 North Habitat: flat 0.5 mile loop;
Meadow Hill: hilly 0.75 mile loop.
Download the trail map.