Leading with equity in the 2020 Strategic Climate Action Plan
Climate Equity Community Task Force (CECTF)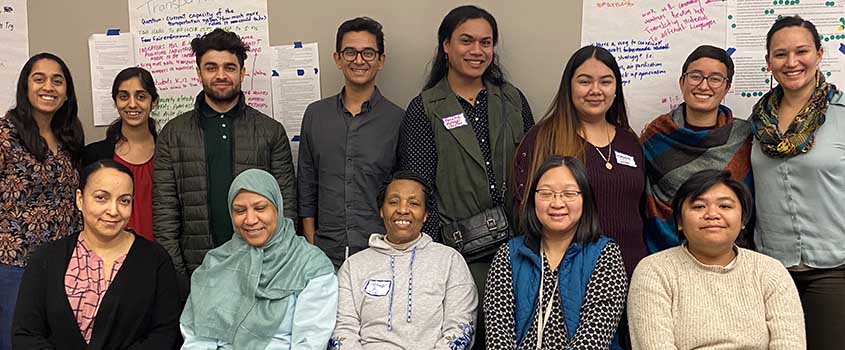 As part of King County's commitment to action on climate change and equity and social justice (ESJ), the 2020 Strategic Climate Action Plan (SCAP) includes a new Sustainable & Resilient Frontline Communities (SRFC) section focused on climate equity and community-driven policy. The SRFC framework is being developed through a community-driven process where leaders of frontline communities developed the goals and guided the priority areas for climate action based on community values and climate justice concerns. Frontline communities are those that will be disproportionately impacted by climate change – these are the populations that often experience the earliest and most acute impacts of climate change, face historic and current inequities, and have limited resources and/or capacity to adapt.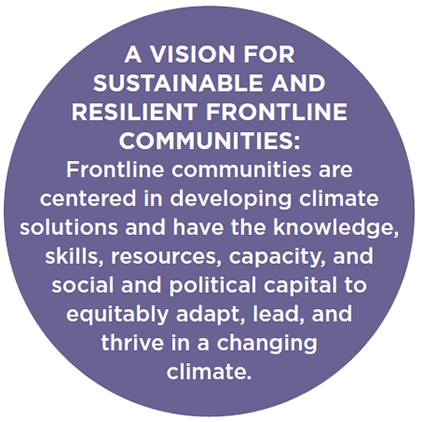 Many communities experience climate change on a local level and have come up with innovative solutions to manage daily impacts. Yet, despite having critical expertise around the challenges created by climate change and being uniquely equipped to come up with solutions that benefit everyone, members of frontline communities often struggle to find a seat at decision-making tables because of a wide variety of barriers, from financial to institutional. King County seeks to elevate and center the voices of impacted communities in leadership and decision-making tables, and in community-government partnerships that exemplify equitable engagement.
Convened in the spring of 2019, The Climate Equity Community Task Force (CECTF) is a group of leaders who represent frontline communities and organizations across greater King County, bringing multi-ethnic and multi-racial cross-sector experiences to climate-related community building. The CECTF is the primary body for identifying community-driven climate actions for the 2020 SCAP and the SRFC section. The task force includes 22 community leaders, representing many different frontline communities, including Black, Indigenous, and people of color (BIPOC) communities, immigrants and refugees, people living with low incomes, communities experiencing disproportionate pollution exposure, and other climate-vulnerable groups, women and gender non-conforming, LGTBQ, those with existing health issues (like asthma and heart disease), people with limited English skills, and those experiencing pregnancy.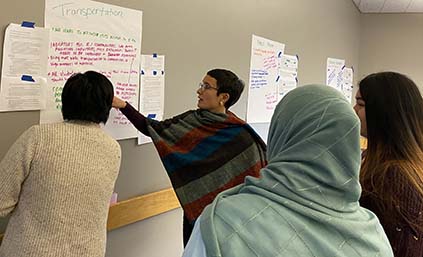 The CECTF identified and developed the community-driven and equity-orientedclimate actions represented in the SRFC section and cross-referenced in the GHG reduction and Climate Preparedness sections. The task force is developing recommendations on climate actions and priorities across the SCAP with a focus on climate equity that recognizes agency for frontline communities, mitigates environmental injustices, ensures equitable distribution of environmental benefits, and recognizes intersections with other social issues. A key responsibility of participants was to bring their own unique voice and experiences, as well as perspectives from their communities to develop a shared vision for sustainable and climate-resilient frontline communities in King County.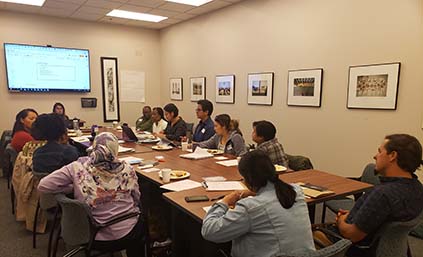 The final 2020 Strategic Climate Action Plan, including the Sustainable & Resilient Frontline Communities section and the work of the Climate Equity Community Task Force, will be developed and transmitted by King County Executive Dow Constantine to the King County Council in August 2020.

A few key equity and environmental justice resources that influenced the CECTF Process: