King County Strategic Climate Action Plan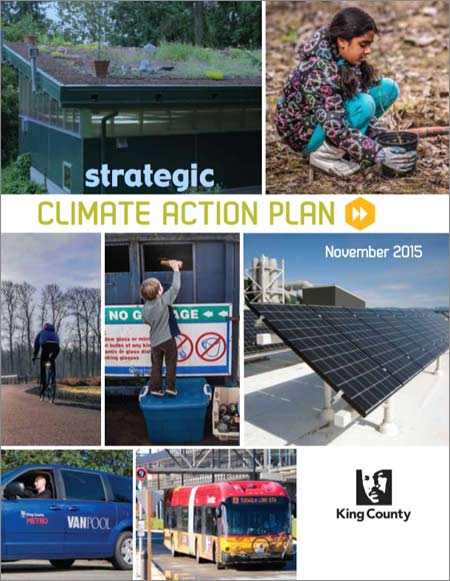 On November 2, 2015, the King County Council unanimously approved the 2015 update of the King County Strategic Climate Action Plan (SCAP) (28.2 MB PDF). The 2015 SCAP is a five-year blueprint for County action to confront climate change, integrating climate change into all areas of County operations and its work in the community.
The 2015 SCAP will guide County work to achieve ambitious greenhouse gas emissions reduction targets, prepare for the impacts of a changing climate, and ensure that King County continues to lead on climate action.
The plan responds to King County Council Ordinance 17270, Council Motion 14349, and recommendations from the 2014 Council Auditor's Office performance audit of the 2012 SCAP. The 2015 SCAP also meets the annual reporting requirements of King County Code 18.50.
Download document here: