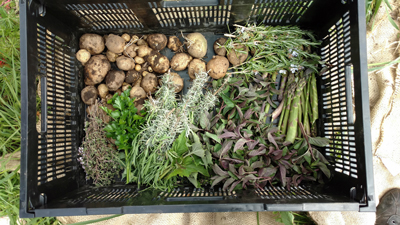 City Soil Farm is looking for 2020 volunteers!
Come learn about recycled water, composting methods, permaculture, tree pruning, harvesting methods, plant identification, rain gardens, hugelkultur, and take a bag of fresh produce home. No experience is required as we would love the opportunity to share our knowledge and experience with gardeners of all levels.
CitySoil Farm is currently closed to public access due to COVID-19. Our farm partners are still hard at work on the farm growing food for the White Center Food Bank, however due to security concerns we cannot have external volunteers and students onsite at this time. We will revisit this policy when the Stay Home, Stay Healthy order is rescinded. To discuss future programs, volunteer opportunities, or additional questions about CitySoil Farm, please contact Charity Villines, cvillines@kingcounty.gov.
Contact us
For questions about CitySoil Farm education programs and volunteering opportunities contact Charity Villines at cvillines@kingcounty.gov