The goal of this work is to provide educational material about using environmentally friendly garden amendments and controls for a healthy groundwater on Vashon-Maury Island. These cards list products available locally on island. This information helps Islanders work together to protect our groundwater.
These four (4) guides were developed by Michael Laurie and Susie Kalhorn with support from the
Vashon-Maury Island Groundwater Protection Committee. This work was funded by the Puget Sound Action Team.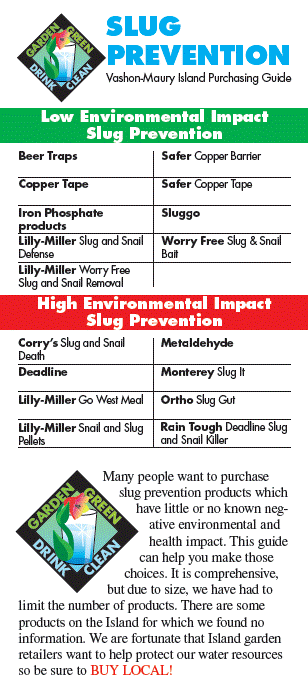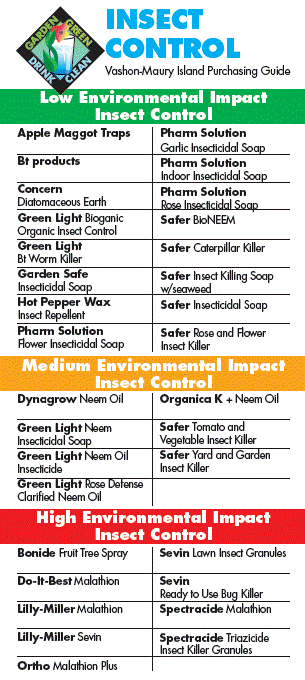 Other Vashon-Maury Island (VMI) maps
Waterfacts is another example of Groundwater educational material specific for Vashon-Maury Island
Additional VMI maps can be found here
Other Documents about Vashon-Maury Island can be found at the VMI Water Resources Evaluation Project Documents.
Go to King County Groundwater Maps and Reports for additional reports about groundwater in King County.
This page is produced by the King County Groundwater Protection Program. To learn more about this group and its responsibilities, please read about the Groundwater Protection Program.
Related information
Related agencies