Beaver Lake
King County, Washington

Beaver Lake is a chain of interconnected lakes located in Sammamish, Washington including Beaver Lake 1 to the north, Beaver Lake 2, the largest lake and Long Lake (Beaver Lake 3) to the south. The lake's 1,100 acre basin has many streams, wetlands and lakes including three 1-rated, unique and outstanding wetlands. The lakes drain to Laughing Jacobs Creek, which holds a run of Lake Sammamish kokanee salmon.
A 76-acre Beaver Lake Preserve is located on the north and west shores of Beaver Lake 1, and offers hiking trails and a connection to Soaring Eagle Park to the north. An 83-acre public park is located on the west shore of Beaver Lake 2 and Long Lake, offering a beach, barbecue grills, picnic shelter, lodge, playing fields and an off-leash dog park. A public boat launch is located on the southeast shore of Beaver Lake 2, the middle lake. The lake is stocked with rainbow trout and also holds yellow perch and largemouth bass.
Beaver Lake recreation
Beaver Lake and watershed data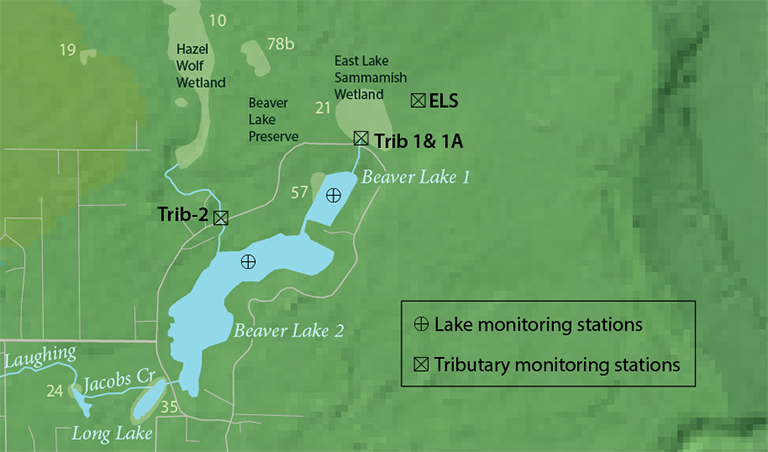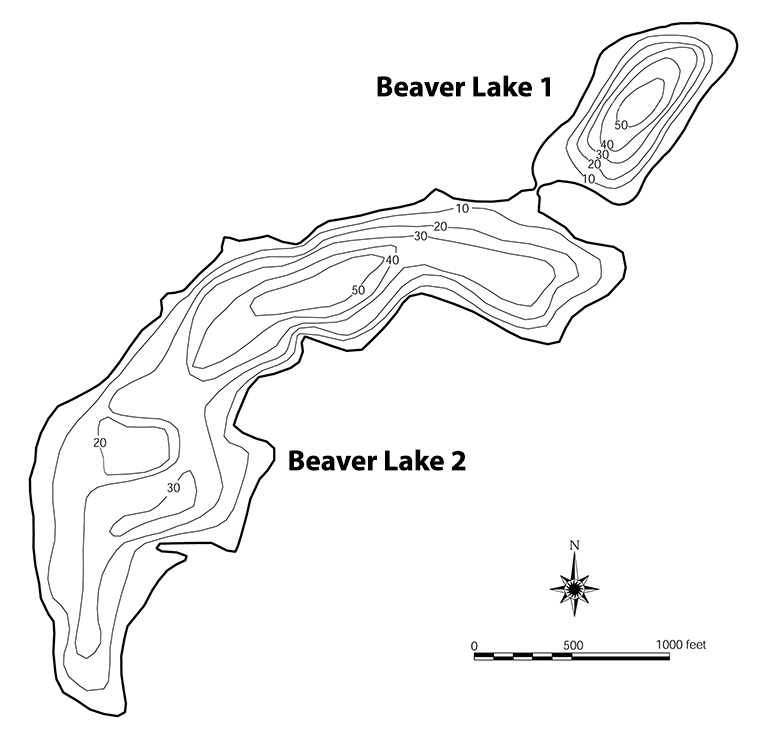 Beaver Lake 1 (north)
Beaver Lake 2 (middle)
Wetlands
Lake Management District
Outreach and educational materials
Geese
Toxic algae
Lake best management practices and lake data
Vegetation management
Additional resources
For questions about lakes in King County, please contact lakes@kingcounty.gov or call the Water and Land Resources Division front desk at 206-477-4800.