Reducing nitrogen in Puget Sound where it matters
We are committed to reducing harm to Puget Sound's shallow bays from human sources of nitrogen using a science-based approach that capitalizes on innovation and technology and focuses public resources where they make a real difference.
Nitrogen occurs naturally. In fact, algae, which support food webs in the Sound, need nitrogen to grow. But when too many nutrients, including nitrogen, accumulate in a shallow bay under the right conditions, it can overstimulate aquatic plants and algae — and when large amounts of plants and algae decompose, it consumes a lot of oxygen and can result in low dissolved oxygen and result in risk to fish and aquatic life.
Sources of nitrogen in Puget Sound
The vast majority of nitrogen in Puget Sound – an estimated 91 percent – comes from natural sources, mostly from the Pacific Ocean, that cannot be controlled.
If you study only the human sources of nitrogen, you see that about 70 percent comes through wastewater treatment plants along with small amounts from fertilizer, manure, septic systems, and stormwater runoff. Investing billions of dollars to upgrade and build new wastewater treatment plants would reduce the amount of nitrogen that comes from human sources, but it would reduce only a small amount – about 7 percent – of all the nitrogen that is in Puget Sound today.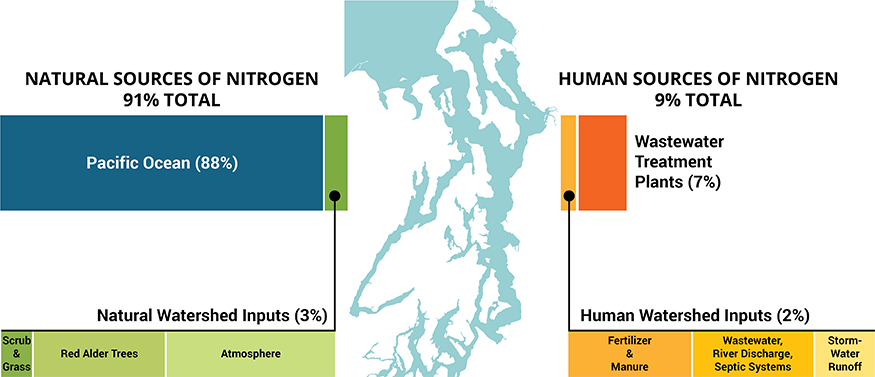 Shallow bays with low dissolved oxygen
Puget Sound has shallow areas with naturally low dissolved oxygen as the result of incoming ocean water and circulation patterns within the Sound. There are currently 16 shallow bays with low dissolved oxygen in Puget Sound — including two along King County shorelines.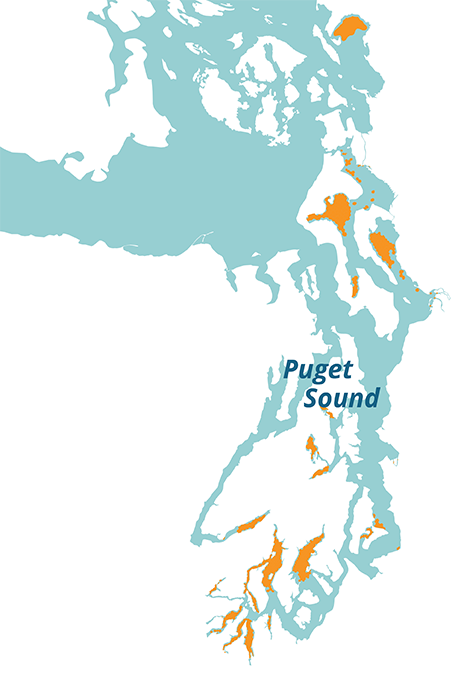 Other effective ways to reduce nitrogen
Reducing nitrogen in these bays requires a combination of effective solutions based on science, such as filtering and reducing runoff from farmland and urban landscapes, enhancing nitrogen removal in on-site sewage systems, restoring wetlands, protecting natural lands, promoting healthy forest soils that act as filters, converting alder stands to coniferous forests, and offering financial incentives for residents to upgrade their septic systems.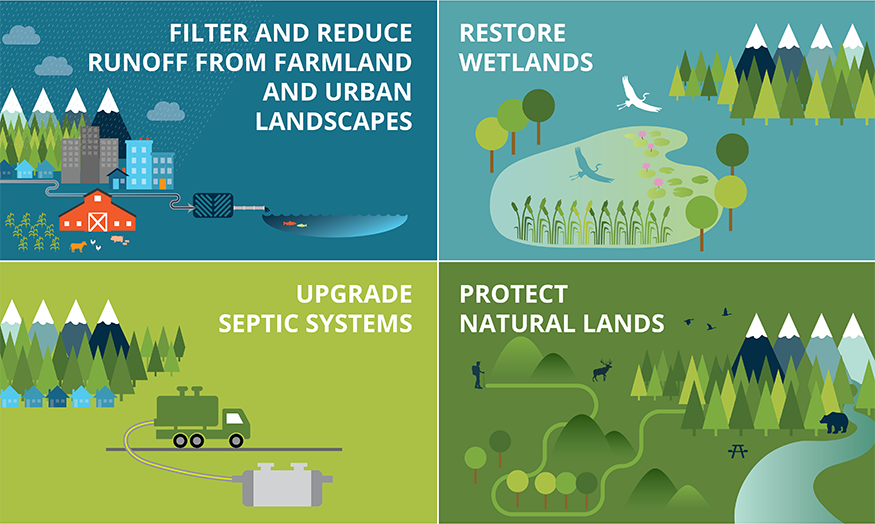 To succeed, our region's investments and regulations must be tailored to address the most important threats to water quality, including nutrients from human sources. Based on the principles of Clean Water Healthy Habitat, King County is poised to invest more than $9 billion over the next decade to protect water quality across a spectrum of effective science-based strategies which will help achieve both immediate and long-term results.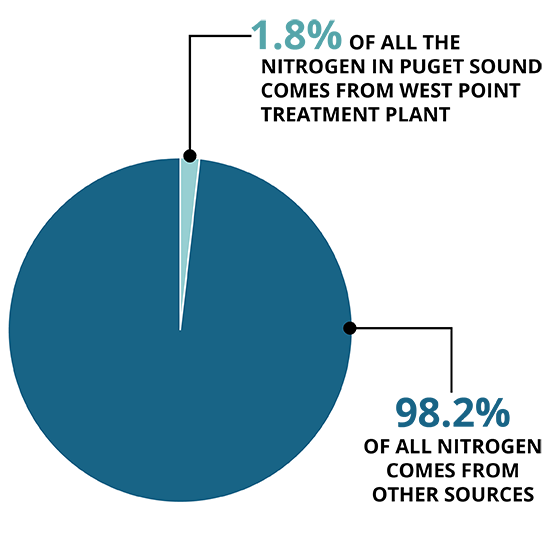 Unfortunately, an overly-prescriptive general permit proposal currently under consideration by the Department of Ecology would instead compel King County to dedicate all of its resources toward just one action: Construction of a fourth wastewater treatment plant in Seattle and adding significant new facilities to existing treatment plants.
Building another multi-billion dollar wastewater treatment plant would take decades and reduce nutrients discharged to Puget Sound by a very small percentage, but there is no indication that it would actually improve the problem of low dissolved oxygen in vulnerable shallow bays. Tailored, geographically targeted actions, on the other hand, will produce meaningful results much sooner because they don't require a multi-year, complex capital project along the Seattle waterfront.
Diverting limited funds to a single strategy would also limit our ability to confront the greatest threats to water quality today in Puget Sound: the 118 billion gallons of polluted stormwater that is pushing toxics – motor oil, metals, pesticides, fertilizer, and more – directly into streams, rivers, lakes, and Puget Sound each year.
Polluted stormwater is the greatest threat to water quality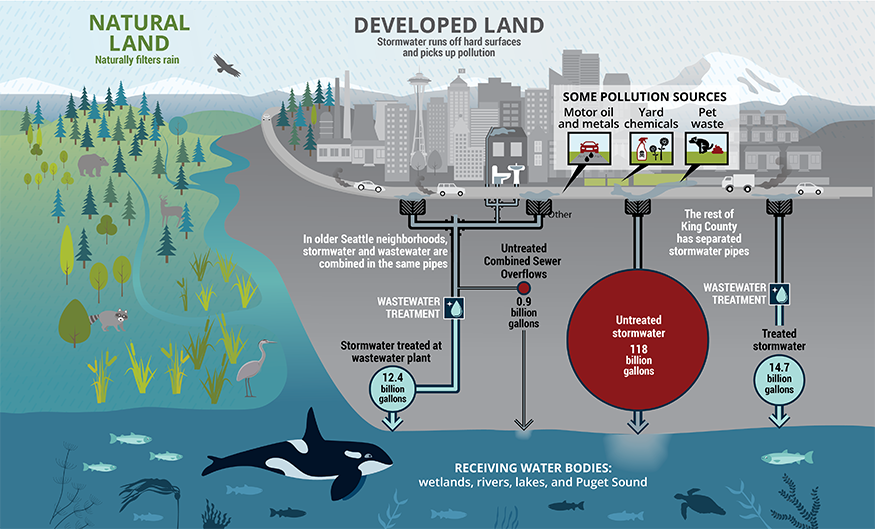 Puget Sound is in our care, and we must rise to the challenge of implementing cost-effective solutions that prioritize investments where they can do the most good. King County has a long history of successfully tackling our region's most pressing environmental challenges, and we offer our hands and resources to work in partnership with the Department of Ecology, Tribes, and conservation leaders to harness the science, political will and public resources to tackle all forms of pollution that threaten our beloved Sound.
Get involved
The Washington State Department of Ecology is expected to decide whether it will issue a permit this fall. You are welcome to share your suggestions and ideas with key decision-makers and program staff: