---

King County Comprehensive Plan
The central Puget Sound region is growing. Every day in 2019, the region gained 166 people. The Puget Sound Regional Council projects that the region will continue to grow and add another 1.8 million people and 1.2 million jobs by 2050.
The Comprehensive Plan is a key policy document that guides how growth and development will occur over the next 20 years. It guides County decisions and services such as:
where homes, offices, or stores can be built;

how roads, buildings and trees contribute to the look and feel of neighborhoods;

investments in transit, sewers, and parks;

protection of working farms and forests; and

access to clean water, clean air, and a healthy environment.
---
The 2024 Update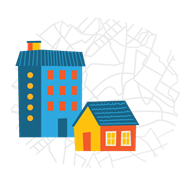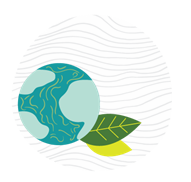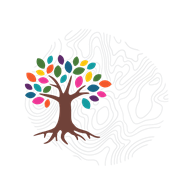 King County is starting a once-a-decade update to its Comprehensive Plan, which guides where people live, work, and play in unincorporated King County. While this is known as the "2024 Update" the process for developing the plan takes place over two years. Please see the planned timeline below.
To ensure that King County will be a welcoming community where every person can thrive, the 2024 update will focus on policies related to racial equity, affordable housing, and climate change. More details about the scope of the update can be found here. There will be many opportunities during the planning process for all county residents and the general public to provide input on the update.
Policy Proposals for the 2024 Update
Between now and Feb 24, 2023 - we want to hear from you on whether these proposals are headed in the right direction! Send us an email, answer a short feedback form, or come to a virtual townhall meeting.
King County is sharing the early concepts of proposals for the 2024 Comprehensive Plan, a 20-year plan that guides people live, work, and play in unincorporated communities (places outside of city limits). The overview document below provides a high-level summary of the specific actions King County is considering to address social equity, affordable housing, and climate change in our region. Some highlights include:
Strategies to mitigate cultural, economic, and residential displacement in unincorporated area communities

Proposals to allow "middle housing" types and "inclusionary housing" in unincorporated area communities

Plans to manage and reduce wildfire risk and extreme heat made worse by climate change

Strategies to phase out fossil fuel usage in buildings and improve transportation equity

Updates to critical area regulations and Four-to-One program and Transfer of Development Rights program

Limited zoning changes on Vashon-Maury Island

Development of the Snoqualmie Valley/Northeast King County Community Service Area Subarea Plan, including potential land use and zoning changes
King County will use the results of public feedback to guide the refinement of these proposals for the Public Review Draft of the 2024 Comprehensive Plan, which will be available for public review and comment in June 2023, along with a State Environmental Policy Act (SEPA) Draft Environmental Impact Statement.
English Public Concepts Summary
Spanish Public Concepts Summary
Cambodian Public Concepts Summary
Chinese Public Concepts Summary
Vietnamese Public Concepts Summary
Korean Public Concepts Summary
Somali Public Concepts Summary
Russian Public Concepts Summary
Contact Us
Regional Planning staff are looking forward to hearing from you. There will be two opportunities in February 2023 to learn more about these proposals at two virtual townhall meetings VIA ZOOM. Please click on the links below for more information. These meetings will be held on:
Thursday, February 9, 2023 (6 - 8:30 PM)
Thursday February 16, 2023 (6 - 8:30 PM)
In addition, please feel free to contact us at any time with comments, questions or requests by:
Sending us an email at CompPlan@kingcounty.gov
Sign up for Comprehensive Planning news
Project Milestones
Jan-Jun 2022:

King County Executive staff begin the Comprehensive Plan update process.

Jul 2022-Mid 2023:

King County Executive develops and releases draft Comprehensive Plan including analysis related to the State Environmental Policy Act (SEPA). This will result in a draft Environmental Impact Statement (EIS) for the public to review alongside the draft Comprehensive Plan.

Mid 2023-Dec 2023:

King County Executive staff edit the draft plan based on community input and transmit an Executive Recommended plan with the final EIS to the King County Council for review and approval.

Jan-Dec 2024:

The King County Council reviews, amends, and adopts the final Comprehensive Plan.