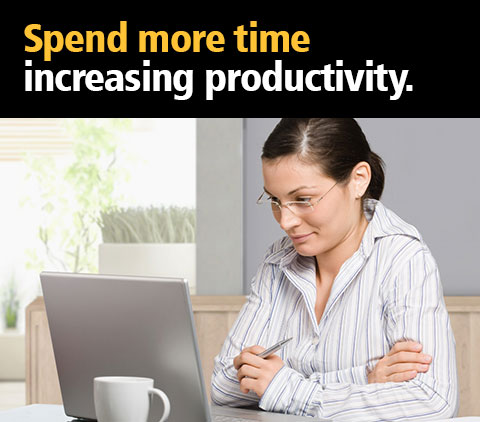 Increase employee productivity, improve business continuity and contribute to environmental sustainability when your company offers the workplace strategies provided by WorkSmart. These cutting-edge strategies, telework, coworking, compressed work week, and alternate scheduling, cut costs and absenteeism while boosting productivity and morale. WorkSmart services are free to employers located in King County.
The WorkSmart team has over 30 years of experience working with private, public and non-profit businesses.
WorkSmart's free one-on-one consultations include:
Program implementation guidance
Customized program delivery
Assistance overcoming concerns
Training managers and employees
Developing custom presentations and marketing materials
Technology consultation
Developing policies, procedures and agreements
Evaluation guidelines to mark progress toward goals
What are the benefits of WorkSmart?
Employee Benefits
Better work/life balance
Reduced commuting expenses
Improved morale
Decrease in commuting time & absences
Employer Benefits
Increase productivity by 10-20%
Overhead savings in situations where employees do not require permanent workspace at the office
Improve recruitment and retention (50-65% of employees cite telework as important to their jobs)
Business continuity in the event of construction projects or emergencies
Community & Environment Benefits
Reduce vehicle miles traveled and traffic congestion
Reduce greenhouse gas emissions
Credit toward LEED certification
Contact information
Our WorkSmart team can help you get started:
worksmart@kingcounty.gov
(206) 477-0455
---
Did you know …
In the 1980's, only two Fortune 100 companies offered compressed work weeks and only three offered telework. In 2013, 77 companies with that designation offer compressed work weeks and 85 offer telework! Source: Fortune Magazine
---
Accolades and Major Awards:
In August 2016 King County Metro's WorkSmart program won the top award from the Association for Commuter Transportation's international conference.
"Every organization that utilizes the WorkSmart program is helping to take cars off the road," said ACT President Robert Henry. "We applaud WorkSmart for encouraging Seattle area employers to think smart about their workers and their environmental impact and look forward to others following their lead in offering similar sustainable solutions."