Large wood in King County rivers
Upcoming river projects that will be presented at the meeting:
Several projects being done this year were presented in 2020. You can view last year's presentation by following the link.
About large wood
Past annual meeting presentations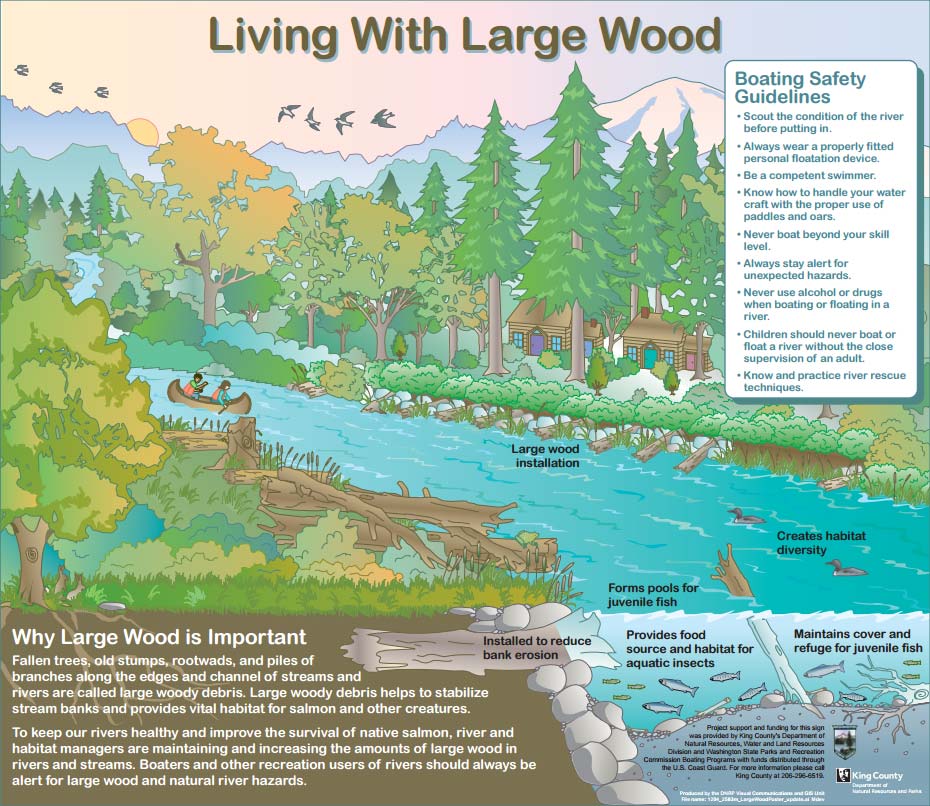 For questions about large wood in King County rivers, please contact Nancy Sandford, Project Manager, River and Floodplain Management Section.