Emergency and storm response in unincorporated King County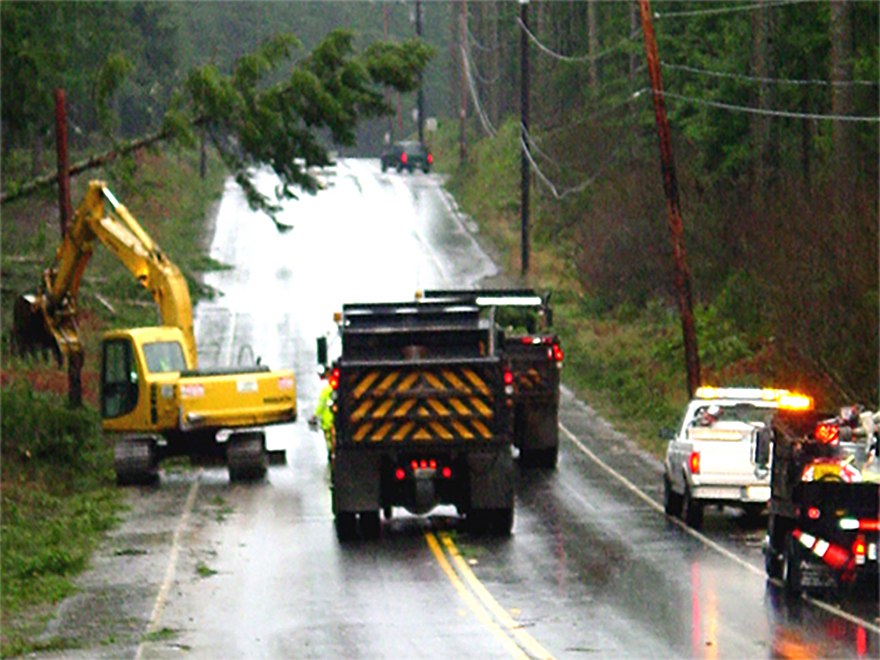 King County is prepared to respond 24 hours-a-day, seven days-a-week to roadway emergencies. Motorists are urged to use extra caution when traveling during inclement weather and never to drive around roadway barricades or through closed roads.
Report road maintenance and traffic safety issues
If you see a road maintenance or traffic safety issue in unincorporated King County, contact the 24/7 Road Helpline at 206-477-8100 or toll-free at 1-800-527-6237. If this is an emergency, call 9-1-1.
Roads and flooding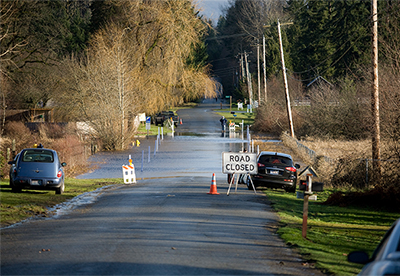 Before severe weather hits, King County staff shift into emergency response mode. Field crew work shifts are changed from their normal daytime hours to two 12-hours shifts that allow for around the clock storm and safety response in unincorporated King County.
Winter weather: Snow and ice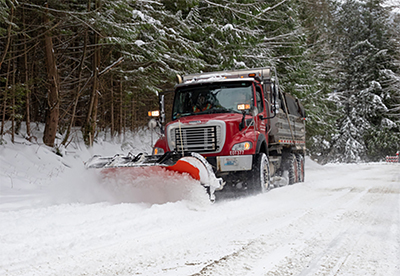 King County plows and treats 583 miles of designated snow and ice routes. If you do not live on a designated route, be prepared for the possibility you may need to stay home and avoid driving for up to several days during a major winter storm.