Facility tours
Request a tour of the Cedar Hills Regional Landfill or one of our transfer stations.
Our tours
Want a behind-the-scenes look at how we manage over 800,000 tons of waste produced in King County each year? Take a free tour of either the Cedar Hills Regional Landfill or one of our modern recycling and transfer stations.
We offer small group tours on Tuesdays and Thursdays, with a start time between 9:30 am to 1:30 pm. Alternate days and times are considered by special request. Advance scheduling is required, and space is limited.
Tour info and requirements:
Tours are free
Tours are 1 hour
Space is limited to 12 individuals per tour
Participants must be 5 years or older
We do not have lunch facilities or picnic areas available onsite
Groups larger than 12 will need to provide their own van or bus that's large enough to carry the entire group. Only 1 tour vehicle is allowed is on the hill at a time
Landfill tours
Take a van tour of the 920-acre Cedar Hills Regional Landfill in Maple Valley. You'll get an overview our state-of-the-art facility. That includes views of the active landfill area and some of the environmental controls we use to protect public health and the environment.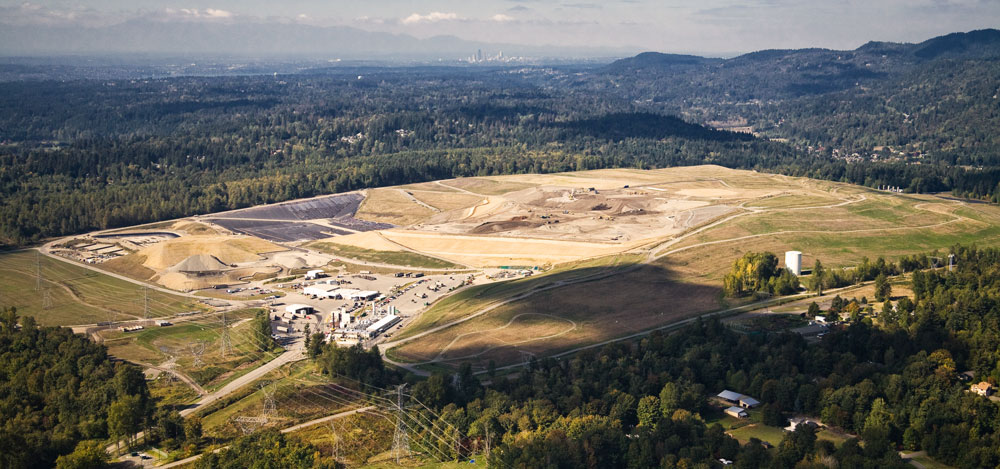 Transfer stations tours
Tour one of our recycling and transfer stations. Transfer stations are where hauling companies, King County businesses and community members bring their waste and recyclables. Participants will get to see how the station operates including our recycling and waste prevention services.
Take a virtual tour! View our Prezi presentation for an interactive look at how modern recycling and transfer stations work.