Keep rats out of your toilet and sewer pipes
Learn how to keep rats out of your toilet and sewer pipes, and about how the Seattle Sewer Baiting Program helps control rats in Seattle's sewer system.
Seattle Sewer Baiting Program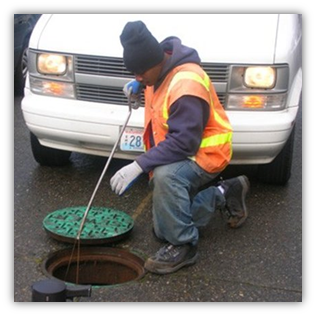 The Seattle Sewer Baiting Program works to control rats in Seattle's sewer system. We provide these services:

Respond to complaints about rats in toilets
Track areas affected by sewer rats
Inspect sewers and set rat bait in affected areas
Investigate possible side-sewer breaks
Education about preventing and controlling rodents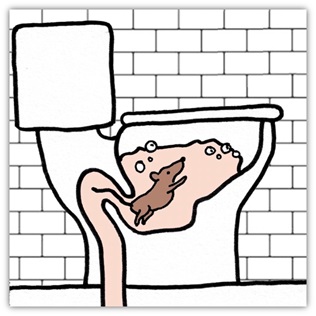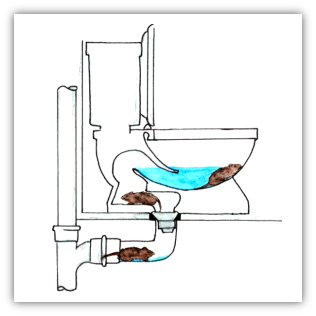 How does a rat get in your toilet?
Rats can follow the scent of food washed down your drains and into the sewers. Old side sewers and plumbing may also make your home more at risk. Flooding or heavy rains may drive them into the side sewer lines that run from your house to the street. Kitchen pipes are too small for rats, so instead, they'll try to come up through your toilet.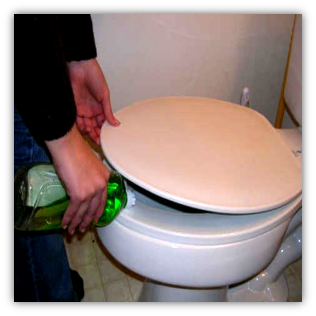 What do I do if I have a rat in my toilet?
Stay calm!
Keep the lid down so it can't jump out.
Squirt some liquid dish soap in the toilet to help break the surface tension of the water. The soap degreases the oils on the rat's fur so it can't stay afloat in the water.
Flush the toilet! The rat will usually go back down the drain the same way it came up. You may need to flush multiple times.
Sometimes the rat may escape or will not flush

Keep the lid closed and call a pest control company to remove it if you can't
Close the bathroom door and set a rat trap if it escapes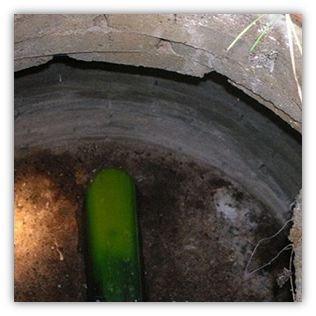 What to do if you suspect there are rats in your sewer
One thing you might notice is a rat burrow that appears in your yard or on the side of your house. You may fill in the burrow, only to see it re-open several times. This is a sign rats may be in your sewer.
If you live in Seattle, contact the Seattle Sewer Baiting program. They can investigate a suspected faulty side-sewer connection when rats are a concern.
Professionals can identify a faulty side-sewer by pouring a colored dye down a rat burrow. If the colored water shows up in a nearby sewer manhole, then the side-sewer may have a break. If this is the case, we recommend the homeowner hire a licensed contractor to make necessary repairs.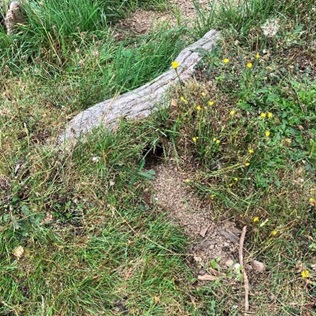 Keep rats away from your side sewer
Inspect your side sewer. In Seattle, the property owner is responsible for maintenance and repair of the homes side sewer.
Seattle Public Utilities recommends inspecting your side sewer every 8-10 years. Learn more at Your Side Sewer, Seattle Public Utilities (SPU)
If you suspect you have a side sewer issue, contact a sewer inspection company to schedule an inspection.
Report active flooding, sewer backups, leaks and spills to SPU at 206-386-1800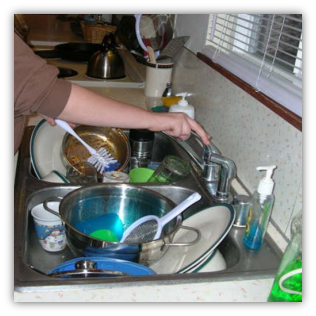 Keep rats out of sewer pipes
Keep food and grease out of your drains: Garbage disposals and dishwashing can wash food down your drains. Rats can then follow the scent of this food.
Keep your kitchen sink rinsed clean. Use garbage disposals as little as possible.
Clean your kitchen sink drain monthly! Use 1 cup of baking soda followed by 1 cup of vinegar and rinse with boiling water. You can also use 1 cup of bleach and rinse with boiling water.
Never pour grease or oils down the drain.