Disbursements of Court Registry Funds
The Superior Court Clerk's office has a Disbursement Department that releases funds previously deposited into the
Clerk's Trust Fund / Registry of the Court
. If you have received a letter from the King County Superior Court Clerk's Office about unclaimed property (money or funds) that may belong to you, please
Funds are released only upon receipt of a signed court order filed with the Clerk's Office. We release funds only in the form of a check and only to those parties identified on the order. Disbursements operate on a weekly check release process allowing checks to be available on Friday afternoon.
In accordance with RCW 2.32.090 and the laws of the State of Washington, the Disbursements clerk is prohibited from giving any form of legal advice. For assistance with filing an order with the court to release funds, please seek legal advice from an attorney or other legal resource.
If you have questions regarding receipt of a payment based on a filed court order instructing the Clerk of Court to release funds, please contact the Disbursement Department at 206-477-0813. You may also call to arrange for personal pick-up of a check.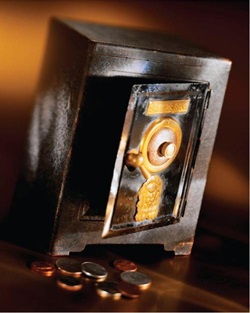 Frequently Asked Questions
The clerk's office can only release funds held in the Clerk's Trust Fund (Registry of the Court) as directed by a signed court order and only to the person(s) named in the order. In certain cases a judge or commissioner may instruct the Clerk to send a disbursement check to the attorney, on behalf of the recipient.
For help filing an order with the court to release funds, please contact an attorney or other legal service. The clerk's office is prohibited from giving legal advice.
The funds must be in the court registry and your disbursement order must be received by Wednesday of the normal five day work week to ensure that your disbursement check will be printed in that same week's batch. The Clerk's practice is to mail checks, via US mail, every Friday at 1:30 pm.
If you would like confirmation that your disbursement check will be printed and sent out this week, you may call our office at 206-477-0813 to confirm. When you call please be prepared to provide both your name and your case number.
Checks can also be made available for pick-up on Fridays, in the Seattle Courthouse Clerk's Office location, if we are given advance notice of your intent to do so.
Please contact the Clerk's Office at 206-477-0812 for restitution cases and 206-477-0813 for civil case disbursements to confirm a disbursement payment was sent. Please be prepared to provide your name and case number.
To update your address of record, follow the instruction HERE.
We can re-issue a disbursement check once the original is returned to us by USPS and stamped invalid address. If the original check is not returned to the Clerk's Office, you will be charged a stop payment fee of $35.00 and the Clerk would re-issue the disbursement check once we receive an official address update.