Judge Gregg Hirakawa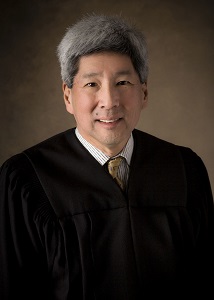 The King County Council unanimously appointed Judge Hirakawa to the King County District Court in May 2016, and he was successfully elected in November 2016.
Judge Hirakawa is a former King County deputy prosecutor and public defense lawyer. In private practice, he worked with vulnerable adults and children in guardianship and estate matters, and successfully defended numerous elderly and disabled individuals who were being financially exploited by family members and dishonest professionals.
Prior to taking the bench, Judge Hirakawa served regularly as a judge pro tempore on the King County District Court, hearing civil and criminal matters. He also served on numerous regulatory commissions and advisory boards including:
City of Seattle Ethics and Elections Commission

City of Seattle Civil Service Commission

King County Charter Review Commission

King County Board of Ethics
In addition, Judge Hirakawa had previously served as counsel to the Washington Supreme Court's Pattern Jury Instruction Committee, and upon taking the bench was elevated to a committee member. The court's Pattern Jury Instruction Committee drafts materials assisting jurors to better understand legal matters at issue during trial.
Judge Hirakawa continues to advocate for a court that reflects the community it serves, thereby instilling greater confidence in the justice system. He works with judges statewide to provide greater opportunities for attorneys from underserved communities to gain the experience and training needed to serve the court.
When not hearing cases, Judge Hirakawa is a musician who performs regularly with jazz, orchestral, and theater groups around the region. He has lived in Seattle's Queen Anne neighborhood for more than 25 years and enjoys skiing, cycling, sailing, and the active Pacific Northwest outdoor lifestyle.