Judge Marcus Naylor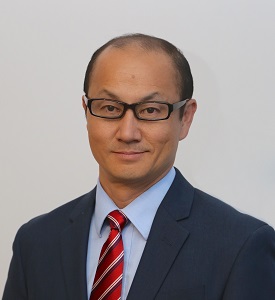 Judge Marcus Naylor joined the King County District Court in 2019, and is currently assigned to the East Division criminal court in Redmond. Judge Naylor is a graduate of Trinity Lutheran College and the Seattle University Law School where he served on the Moot Court Board. Prior to joining the bench, Judge Naylor served as a pro tem judge for eight years, in addition to working as a supervising attorney for the King County Department of Public Defense.
As a public defender, Judge Naylor participated in more than 100 misdemeanor and felony jury trials ranging from DUI to homicide. Many of his trials were complex and on the cutting edge of forensic sciences, requiring him to use experts in fields ranging from DNA to neuropsychology. As a result, Judge Naylor has gained knowledge in all types of criminal cases and issues presented to the court.
Additionally, as a past supervisor and managing attorney, Judge Naylor brings skills in both managing people and running a law office. He received training in employment law, coaching/teaching/mentoring staff, and equity and justice training in areas of implicit bias and race/gender discrimination – all traits necessary for running a fair and just court.
Judge Naylor also has served on the board of trustees for the King County Bar Association (KCBA), Diversity Committee for the KCBA, Juvenile Justice Roundtable, Seattle Criminal Justice Committee, Organized Retail Theft Task Force, and for over 15 years as a volunteer attorney for the Neighborhood Legal Clinics.
Judges must possess mastery of the law and the courage to make difficult decisions. Judge Naylor brings 26 years of criminal and civil experience to the bench, and is committed to treating everyone with dignity, patience and respect.