Judge Rebecca C. Robertson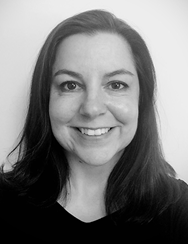 Judge Robertson was unanimously appointed to the King County District Court in 2021 and elected in 2022. She currently presides over criminal cases in the Seattle courthouse and serves as the District Court West Division Presiding Judge. She previously served as a municipal court judge in Federal Way for 12 years.
Judge Robertson is a past president of the District and Municipal Court Judges' Association (DMCJA) and is currently Chair of the Board of Judicial Administration's (BJA) Policy and Planning Committee and Co-Chair of the Trial Court Security Task Force. She is also the Co-Chair of the Council on Independent Courts and currently sits on the Board for Judicial Administration.
Judge Robertson teaches court budgeting, judicial independence, and criminal law and procedure to other judges, lawyers, executive and legislative branch leaders, and students.
Prior to joining the judiciary, Judge Robertson was a prosecuting attorney and Judge Pro Tem in a variety of courts. She chaired the Washington State Bar Association's Criminal Law Section and published and taught courses on Domestic Violence and DUI issues.
Judge Robertson earned a Bachelor of Arts degree in Political Science from the University of Washington in 1996 and a Juris Doctorate from Seattle University School of Law in 2000.