Release Date: February 18, 2022
2022 Property Taxes
Property tax bills coming: Modest Increases Despite Rising Values
The increase in the total amount of property taxes to be collected in King County will be modest for the 2022 tax year -- about 3 percent – despite the fact that property values rose by about 9 percent. This is because voter approved levies, and not rising property values, are the main drivers of property tax increases. By state law, values are set as of January 1 each year. Taxes collected this year are based on the value of the property on January 1, 2021.
Overall, countywide property tax collections for the 2022 tax year are $6.79 billion, an increase of $190 million --3% -- over last year's total of $6.6 billion. Total County property values, however, increased by more than 9%, from $659.5 billion to $722.5 billion.
(Click here for more information)
"Residential property values have continued to rise during the COVID 19 pandemic, partly driven by a lack of housing inventory," said Wilson. "Still, it is important to remember that voter approved levies, and not the value of your property, is the primary cause of increased property taxes. Local governments may only increase property tax collections by 1% per year without a vote of the people. Voter approved levies are not subject to that restriction."
Property taxes vary depending upon location, the assessed value of the property, and the number of jurisdictions levying taxes (such as state, city, county, school district, port, fire district, etc).
King County Treasury will begin sending out the annual property tax bills February 15. King County collects property taxes on behalf of the state, the county, cities, and taxing districts (such as school and fire districts) and distributes the revenue to these local governments.
About 57 percent of property tax revenues collected in King County in 2022 pays for schools. Property taxes also fund voter-approved measures for veterans and seniors, fire protection, and parks. King County receives about 17 percent of your property tax payment for roads, police, criminal justice, public health, elections, and parks, among other services.
For seniors and the disabled, it is important to be aware of our state's property tax relief programs. King County taxpayers who are 61 years or older, or disabled, own their home, and have an annual income of $58,423 or less after certain medical or long-term care expenses, may be eligible for tax relief. Taxpayers should visit this site: https://www.kingcounty.gov/depts/assessor/TaxRelief.aspx for more information and to apply online.
Property owners can find tax levy rates and more property related information by visiting the eReal Property Search on the King County Assessor's website or by calling 206-296-7300.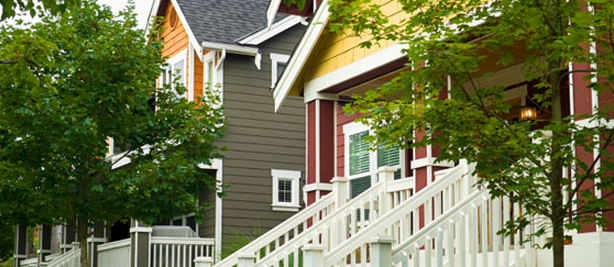 View valuations, property characteristics, levy rates, and sale history
Contact us
General Info: 206-296-7300
TTY: 1-800-833-6388
Senior Exemptions: 206.296.3920
Email: assessor.info@kingcounty.gov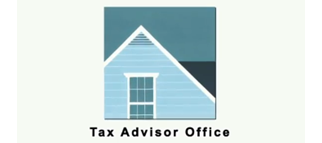 Provide advice and assistance on property tax related matters including appeals
Contact us
Telephone: 206-477-1060
Toll Free: 1-800-325-6165 ext. 7-1060
TTY Relay: 711
Fax: 206-296-0948
Email: taxadvisor@kingcounty.gov
First half of 2022 property taxes are due May 2nd
Sign up for TEXT or EMAIL Reminders
Contact us
Property Tax Hotline: 206-263-2890
Foreclosure: 206-263-2649
Email: PropertyTax.CustomerService
@kingcounty.gov
King Street Center 201 S. Jackson St, Suite 710, Seattle, WA 98104
---
Where Do Your Property Tax Dollars Go?
How King County's revenue falls behind even as property taxes go up

2021 Area Reports: The King County Department of Assessments annually revalues 700,000 parcels.
Area Reports are provided between June and October. The following files are in .PDF format, and are all roughly 250 KB to 3,000 KB in size. You will need a copy of PDF reader to view these files. For more information visit Software help.
Commercial Area
| Area | Location Name | Mail Date |
| --- | --- | --- |
| 10 | Shoreline/ North Seattle (Area 10) | 8-19-2021 |
| 14 | Shoreline,Broadview,Maple Leaf, Pinehurst | 8-19-2021 |
| 17 | University District and Sand Point(Area 17) | 8-19-2021 |
| 19 | Ballard | 8-19-2021 |
| 80 | Bellevue | 8-19-2021 |
| 85 | Bothell/ Kenmore/ Kirkland | 8-19-2021 |
| 90 | Redmond/ Woodinville | 8-19-2021 |
| 95 | Plateau - Valley | 8-19-2021 |
| 20 | Magnolia, Queen Anne, Nickerson, Interbay, Westlake, Ballard/Fremont | 7-8-2021 |
| 25 | Capital Hill | 7-8-2021 |
| 30 | Downtown Seattle | 7-8-2021 |
| 35 | Sodo / Duwamish Industrial Dist | 7-8-2021 |
| 36 | West Duwamish | 7-8-2021 |
| 40 | Rainier Valley/ International Dist | 7-8-2021 |
| 45 | West Seattle | 7-8-2021 |
| 47 | Vashon Island | 6-24-2021 |
| 50 | Burien, SeaTac, Normandy Park, and Central Tukwila | 6-24-2021 |
| 55 | Federal Way, Des Moines, Milton, Kent, and Unincorporated King County | 6-24-2021 |
| 60 | North Auburn / Black Diamond | 6-24-2021 |
| 62 | Southeast King County | 6-24-2021 |
| 65 | Kent, Covington, Maple Valley & Unincorporated S.E. King County | 6-24-2021 |
| 70 | Skyway, Renton CBD, SW Renton, Tukwila Southcenter & North Kent Valley | 6-24-2021 |
| 75 | North Renton, South Bellevue, Mercer Island, & Unincorporated King County | 6-24-2021 |
Commercial Specialty Area
KEY DATES 2022
May 2nd

First half of property taxes due
(If taxes are less than $50, full payment is due.)

May 2nd

Personal property listing forms due

June 1

Three percent penalty assessed on delinquent taxes

July 1

Appeals to the County Board of Equalization must be filed by July 1 or within
60 days of notification.

Sept. 1

Applications for limited income
deferrals due

Oct. 31

Second half of property taxes due

Dec. 1

Eight percent penalty assessed on delinquent taxes
KEY LINKS
eReal Property - View parcel characteristics, values and sale history
eSales - Search sales for comparison
eListing - File Personal Property Listing Online