King County Auditor's Office
Service update
The Auditor's Office is working remotely while the COVID-19 pandemic runs its course. Please email KCAO@kingcounty.gov with audit or oversight questions or concerns.
If you are seeking information on the following services, please follow the links below to contact the appropriate office: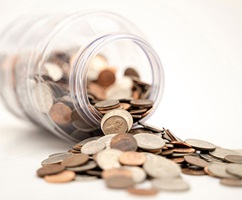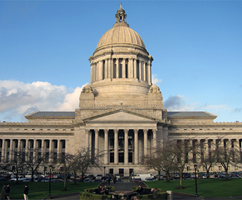 Auditor's Office News
King County Auditor 2019 Annual Report now available!
Last year was our 50th year of high-impact auditing in King County and we facilitated positive change across the county. We focused our attention on topics like domestic violence, privacy, involuntary treatment for people experiencing mental illness, large capital projects, wastewater treatment, payroll, high-risk equipment, and others. Review the full report here.
King County's RapidRide audit selected by ALGA as best of 2018
The Association of Local Government Auditors (ALGA) is a national audit association founded in 1985, committed to supporting and improving local government auditing through advocacy, collaboration, education, and training, while upholding and promoting the highest standards of professional ethics. Each year, local government audit organizations from around the U.S. and Canada submit their best performance audit reports for judging. The purpose of the competition is to improve government services by encouraging and increasing levels of excellence among local government auditors.
Judges from peer organizations determined that this audit—RapidRide Fare Enforcement: Efforts Needed to Ensure Efficiency and Address Equity Issues—was among the best of 2018.
The report was judged on several key elements, such as the potential for significant impact, the persuasiveness of the conclusions, the focus on improving government efficiency and effectiveness, and clarity and conciseness. Judges noted that our audit scope went beyond the cost-effectiveness of RapidRide's fare enforcement model—a more traditional audit objective—and included an assessment of how the fare enforcement model aligns with King County's equity and social justice goals. They also highlighted the fact that our audit conclusions were impactful, and identified that not only could Transit not justify RapidRide's fare enforcement model in terms of cost-effectiveness, but that the model also likely has unintended consequences for persons experiencing housing instability. They found our report to be clearly written, concise, and employed a clean format and numerous graphics to illustrate important findings and concepts.


Work in Progress
Upcoming briefings and publications
View King County Council's agendas, minutes, and videos.

Audits and oversight in progress
The 2019-2020 work program outlines work to be initiated in this biennium. The following projects are underway. Some audit work is slowing and/or scopes are shifting in response to the COVID-19 pandemic.
King County's Pandemic Response

NEW

Contracting—Women/Minority-owned Businesses and COVID-19 Procurement

NEW

Analysis of Capital Alternatives
Courthouse Security Screening
FMD Safety
Jail Safety
Office of Labor Relations
Puget Sound Emergency Radio Network
Transit Capital Program
Transit Cybersecurity
Transit Electrification
These projects are complete and awaiting publication:
Sexual Assault Investigations