In 2020, voters approved Charter Amendment No. 5, which changed the role of sheriff from being an elected position to an appointed position and Charter Amendment No. 6, which allows the structure and duties of the department of public safety to be established by county ordinance. As King County prepares for this transition, our office is sharing information from prior audit work to help inform decision-makers and the public about prior findings, cross-cutting cutting issues, and high-risk areas observed during our oversight.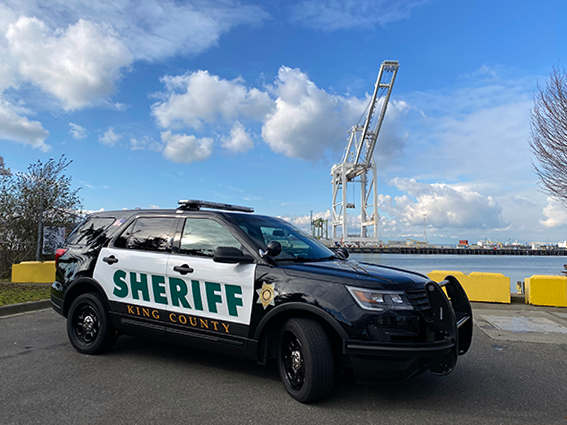 Systemic Risk Issues
The Auditor's Office has conducted 11 audits of the King County Sheriff's Office (KCSO) in the past decade, issuing 93 recommendations either to KCSO directly or concurrently with other county actors. Across these audits, we observed trends and themes that consistently arise as challenges for KCSO operations, which are summarized here into these five areas of systemic risk:
Administration and data quality
Collective bargaining
Contract partners
Staffing
Training
Our characterization of these topic areas as presenting systemic risk is based on a combination of factors. We identified them based on the frequency with which each topic arose in and across audit reports, the overall state and rate of progress in implementing recommendations over time, and the topics' potential to adversely impact KCSO's ability to provide its services in compliance with local and state regulations, maintain the safety of the community and its officers, and conduct operations in a manner that is transparent to the public.
---
Table: Areas of systemic risk cross-walked by audit reporta


Audit report

Administration
& data quality
Collective
bargaining
Contract
partners
Staffing
Training
Courthouse Security

X


X


Early Intervention System (EIS)
X
X






High Risk Equipment
X


X
X


ICEb Access to Private Data
X




X
KCSO Operations
X


X
X


King County 9-1-1
X




Noise Code
X




X
OLEO/IIUc
X
X


X
X
Sheriff's Office Overtime

X



X
X
X


Sex Assault Investigations

X





X
X
Take Home Vehicles

X



X
X
X


Source: King County Auditor's Office analysis
NOTES
a The "X" marks in the table columns indicate audit reports where there are related findings and recommendations. This table does not indicate the status of those recommendations; for that information, please see the individually linked audit pages listed below.
b U.S. Immigration and Customs Enforcement (ICE)
c Office of Law Enforcement Oversight (OLEO) / Internal Investigations Unit (IIU)
---
Areas of systemic risk
Tap a risk area below to expand the category and learn more about these risks and what work remains.
---
Law Enforcement Audits
Listed below in reverse order of publication. Tap an audit title to expand the section and learn more.
---
Council briefing
On December 8, 2020, the Auditor's Office presented to the County Council on a CAD data tool that we assisted in the development of. Watch the briefing below (59:00).
Law Enforcement Audit Program
In 2006, the King County Council established the Law Enforcement Audit Program (LEAP) within the Auditor's Office. Through this program, we provide impactful and independent oversight of the criminal-legal system by making recommendations for improvement in performance and equity to criminal-legal departments, offices, and functions in King County. We issue at least one public report per year in this topic area.
Download the 2020 LEAP Report .