2021 King County Recovery Month
"Recovery is for Everyone: Every Person, Every Family, Every Community"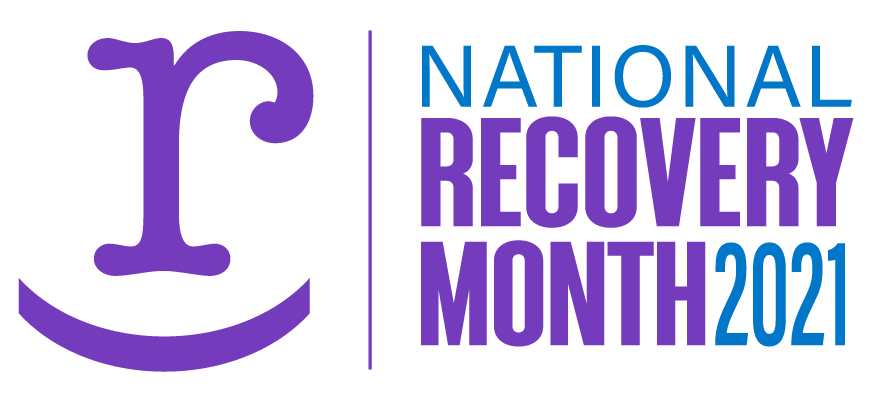 King County's Behavioral Health and Recovery Division (BHRD) recognizes and celebrates National Recovery Month every September.
BHRD's 2021 Recovery Month
The 2021 Recovery Month theme is "Recovery is for Everyone: Every Person, Every Family, Every Community." Now in its 32nd year, National Recovery Month celebrates the gains made by those in recovery from mental health and substance use challenges, just as we celebrate improvements made by those who are managing other health conditions.
The goal of Recovery Month is to:
reduce stigma associated with behavioral health conditions across the lifespan,
celebrate individuals in recovery from mental health, substance use, and co-occurring physical health conditions,
honor prevention, treatment and recovery support service providers, and
encourage individuals and communities to take action to help expand the availability of effective prevention, treatment, and recovery support services for families and individuals in need.
Get involved: 2021 Art & Poetry Contest!
We are pleased to announce our 2021 Recovery Art & Poetry Contest. This year's theme is: "Recovery is for Everyone: Every Person, Every Family, Every Community."
The contest is open to adults, youth, and family members who are currently participating in King County's publicly-funded mental health or substance use treatment system, or who have participated in the past. Winners of both the art and poetry contests will receive a prize and their work may be showcased in King County publications and events. The submission deadline is August 20, 2021. DEADLINE EXTENDED TO SEPTEMBER 3, 2021!
You can download the flyer and entry form and share the opportunity with your network, individuals and families participating in publicly-funded behavioral health services in King County.
Download 2021 Recovery Month Flyer & Contest Entry Form (English)
Download 2021 Recovery Month Flyer & Contest Entry Form (Spanish)
For More Information
Contact Kathleen Murphy
Behavioral Health Recovery Specialist
Additional Resources

Substance Use Disorder Recovery Stories

King County Recovery Coalition
---
2021 Art Contest
2020 Recover Month Poster Art Contest winning design by Campbell Tr Schleiffers and Julia Raymond