Veterans Services
Adult Services Division
KCVP Change in Services
Starting June 8th, the King County Veterans Program (KCVP) Tukwila office will be open for normal business hours M-F 8:30 am – 3:30 pm (closed 12-1 pm).

Starting June 15th, the KCVP Seattle office will be open for normal business hours M-F 8:30 am – 3:30 pm (closed 12-1 pm).

New, returning and current clients are encouraged to call to schedule appointments. KCVP will have reduced onsite staff and services available. All walk-in appointments will be handled on a first come-first served basis.

Tukwila office phone: 206-477-7022 Seattle office phone: 206-477-8282
COVID-19 Resource Page
Visit the DCHS COVID Response page for a list of local and state resources and information about coronavirus as well as information about our department's response to COVID-19.
Honoring, serving and connecting with our community members and their families who have served in the U.S. Armed Forces.
Call, walk-in or meet us out in the community to learn about and apply for services and support that include:
We honor and serve the county's nearly 122,000 veterans and active-duty service members and their families when they need help.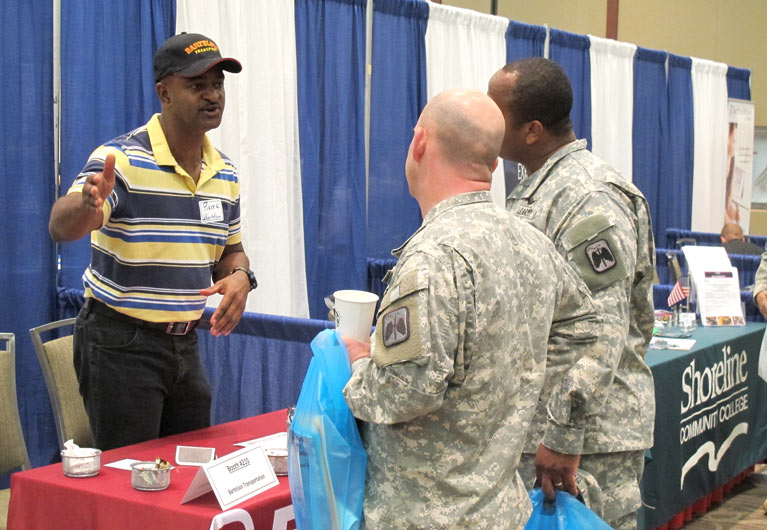 Services For Veterans & Families
King County Veterans Program
Call to connect
2-1-1 or 206-461-3200
VA Crisis Line 1-800-273-8255 (press 1)

Starting in March 2020, households across our region and across the country will have the opportunity to participate in the 2020 Census. Your participation matters. Learn how you can promote a fair and accurate census at kingcounty.gov/census.