King County Parks closes Five Mile Lake, Lake Geneva parks as visitors fail to follow COVID-19 safety rules
Summary
To help reduce the spread of COVID-19, King County Parks will close Five Mile Lake Park and Lake Geneva Park beginning Aug. 7, as these parks have experienced consistent over-crowding and pose threats to public health.
Story
As a result of over-crowding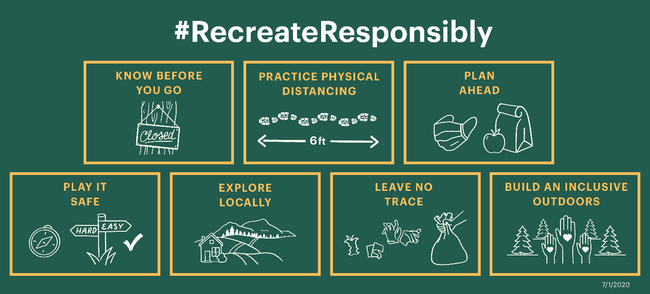 and non-compliance with COVID-19 safety guidelines, King County Parks will close Five Mile Lake Park and Lake Geneva Park beginning Aug. 7 to protect public health and limit the spread of the virus.

Since re-opening these parks in May, Parks employees have regularly observed large gatherings taking place, which is directly counter to the public health guidelines established as part of the state's Safe Start Plan.

There has been a high level of non-compliance with other public health guidelines, such as failure to maintain physical distance, limiting groups outside the household to five or fewer people, and using face coverings when distance can't be maintained. This non-compliance puts park visitors at risk and impedes Parks employees from keeping the parks clean, safe and open.

The closures will remain in effect until further notice. Parking lots and park gates will be locked, and restrooms will be closed. King County Sheriff's deputies will conduct extra patrols at these parks to deter improper parking and use of the closed facilities.

Parks officials are asking for the public's help in slowing the spread of COVID-19 and saving lives by complying with these closures and recreating responsibly.

The County's parks and trails initially closed in March as part of Washington's "Stay Home, Stay Healthy" order. The division re-opened its parks and trails in May and continued re-opening additional facilities and taking facility reservations as King County entered Phase 2 of the state's Safe Start plan in mid-June. For more information about Parks' COVID-19 response, visit kingcountyparks.org/COVID.

Park and trail visitors can recreate responsibly by following these simple tips:

• Know before you go: Check the status of the place you want to visit. If it is closed, don't go. If it's crowded, have a back-up plan.
• Practice physical distancing: Keep your group size small. Be prepared to cover your nose and mouth and give other space. If you are sick, stay home.
• Plan ahead: Prepare for facilities to be closed, pack lunch, and bring essentials like hand sanitizer and a face covering.
• Play it safe: Slow down and choose lower-risk activities to reduce your risk of injury. Search and rescue operations and health care resources are both strained.
• Explore locally: Limit long-distance travel and make use of local parks, trail, and public spaces. Be mindful of your impact on the communities you visit.
• Leave no trace: Respect public lands and water, as well as Native and local communities. Take all your garbage with you.
• Build an inclusive outdoors: Be an active part of making the outdoors safe and welcoming for all identities and abilities.

FOR MORE INFORMATION, CONTACT:
Doug Williams, King County Department of Natural Resources and Parks, 206-477-4543

RELEVANT LINKS
Kingcountyparks.org/COVID
recreateresponsibly.org
coronavirus.wa.gov/what-you-need-know/safe-start


About King County Parks
King County Parks - Your Big Backyard - offers more than 200 parks and 28,000 acres of open space, including such regional treasures as Marymoor Park and Cougar Mountain Regional Wildland Park, 175 miles of regional trails, 215 miles of backcountry trails and a world-class aquatic center. King County Parks cultivates strong partnerships with public, private, and non-profit entities that leverage public dollars, enhance public recreation opportunities, and involve King County residents in the stewardship of King County's open space and recreation assets.