Vashon Island organics processing feasibility study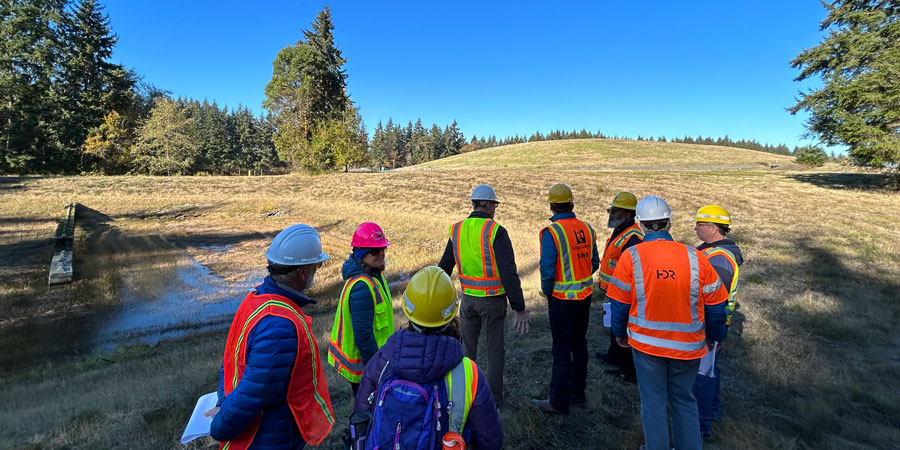 We've partnered with Zero Waste Vashon to explore whether there's a way to process organic waste produced by Vashon, on Vashon. Our project considers the costs and benefits of an on-island compost processing facility. We'll determine whether to proceed based on a feasibility study and community survey.
Project background
Over 35 percent of the waste sent to the Cedar Hills Regional Landfill is organic material such as food and yard waste. Recycling organics instead of landfilling has many economic and environmental benefits. It reduces greenhouse gas emissions and produces a valuable product for natural soil-enhancement. King County is working to maximize organics recycling to help meet our goal of zero waste of resources by 2030.
This project explores creating a self-sustaining organics system that minimizes waste on Vashon. Currently, households and businesses on Vashon don't have curbside organics collection. Some compost their own organics or haul it to the Vashon Recycling and Transfer Station. Once collected at the transfer station, Cedar Grove transports the organics to a processing facility in Maple Valley.
Feasibility study
In 2020, we hired HDR to study small-scale organics management options on Vashon. Their work assesses project viability and doesn't include facility siting. They looked into feedstock, composting methods, technologies, estimated costs, and end markets. The findings are now available in two reports.
Community survey
We worked with Zero Waste Vashon and Comengage, a market research firm, to conduct a community survey in early 2022. The survey gathered input on organics collection, processing and on-island compost use.
Current stage
We're now working with Zero Waste Vashon to host an online community event to share both the community survey and study results. We'll also share some possible next steps for organics management on Vashon and host a question & answer session. The online meeting will be on June 7th from 6-8 pm. We will post instructions for joining the meeting shortly.
As the project moves ahead, we'll continue to work with Zero Waste Vashon on community outreach. That includes opportunities for the public to provide input.