Vashon Island organics processing feasibility study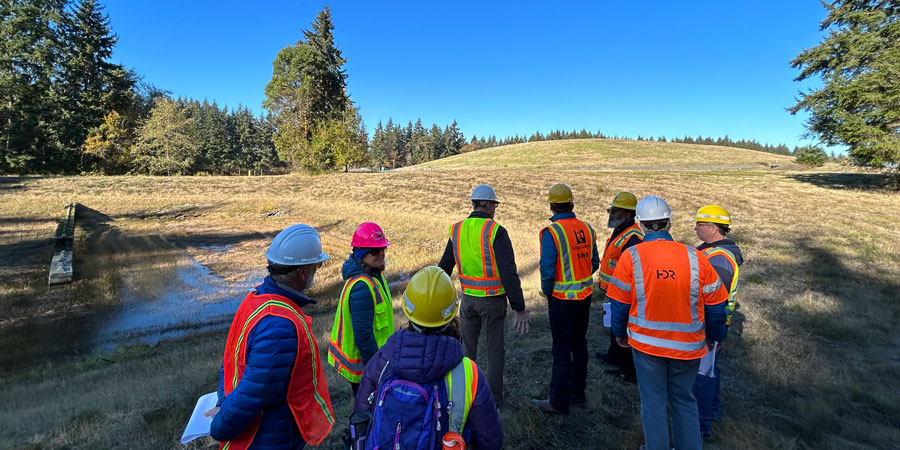 King County's Solid Waste Division (SWD) is working with Zero Waste Vashon (ZWV) and HDR to study small-scale organics management options for the Vashon/Maury Island community. The study will demonstrate the costs and benefits of an on-island compost processing facility by considering current and forecasted feedstock sources, potential processing technologies, options for facility operation, and expected markets for finished products.
This initial study is solely to determine project viability and does not include facility siting or construction. The study results will help determine whether SWD pursues next steps on the project.
Project background
Organic materials, such as food scraps and yard waste, make up more than 35 percent of the waste disposed at King County's Cedar Hills Regional Landfill – a huge waste of a recyclable commodity. There are many economic and environmental benefits to keeping organic material out of the landfill, including reducing greenhouse gas emissions and producing a valuable product that can enhance soils while reducing demand for chemical fertilizers. SWD is seeking opportunities to maximize organics diversion from the landfill to help reach our goal of zero waste of resources by 2030.
In partnership with ZWV, SWD is exploring whether there is a feasible way to process organic waste produced by Vashon, on Vashon and create a local, self-sustaining system for organics that minimizes waste. Currently, island households and businesses don't have curbside organics collection. Some organic waste is composted at private residences and farms or self-hauled to the Vashon Recycling and Transfer Station, where Cedar Grove Composting picks it up and hauls it to their processing facility in Maple Valley.
Overall schedule
(For more detail, jump to detailed schedule)

Current stage
In October and November, the HDR team is researching technology options, equipment needs, and potential site layouts. This information will be included in the project report to be completed in January 2021.
Community involvement
SWD worked with Zero Waste Vashon to create the feasibility study scope. If the project moves to the implementation phase, SWD will collaborate with ZWV to conduct community outreach and provide opportunities for public input.