Success story: Nautilus K-8 School
School District: Federal Way
School Location: Federal Way
Began participating in the Green Schools Program: September 2009
Level One of the Green Schools Program: Achieved in June 2010
Level Two of the Green Schools Program: Achieved in May 2011
Level Three of the Green Schools Program: Achieved in May 2012
Waste reduction and recycling (level one)
In 2009-10, Nautilus increased its recycling rate from 25 percent to 33 percent, saving $217 per month in garbage collection costs by reducing the outdoor garbage dumpster size.
The school improved classroom recycling and initiated lunchroom recycling of plastic bottles, aluminum cans and milk cartons.
In 2010-11, Nautilus began to collect food scraps and other compostable materials and increased its recycling rate from 33 percent to 41 percent. Nautilus continued to maintain a 41 percent recycling rate in 2011-12.
School staff placed recycling stickers that list what can and can't be recycled on classroom and lunchroom recycling containers.
The student green team generated a list of projects and completed the following:

Created and presented PowerPoint presentations and skits in the lunchroom during Earth Week.
Made daily announcements about recycling.
Taught lower grade level students how to monitor the lunchroom recycling containers.
Held a "no contamination" contest for classrooms. The Associated Student Body presented trophies they made out of recycled materials to the classes that had no contaminants in their recycling bins.

Nautilus students and staff completed a school-wide clean up on Earth Day.
Sixth and seventh grade students participate in an annual neighborhood ravine clean-up project, coordinating with the cities of Federal Way and Des Moines for garbage pickup.
Students wrote letters to government officials about reducing carbon dioxide emissions that cause ocean acidification.
Energy conservation (level two)
Maintenance staff replaced all school bulbs with more energy-efficient lights.
Middle school students made posters and put them up around the building reminding students to conserve energy and help save our planet.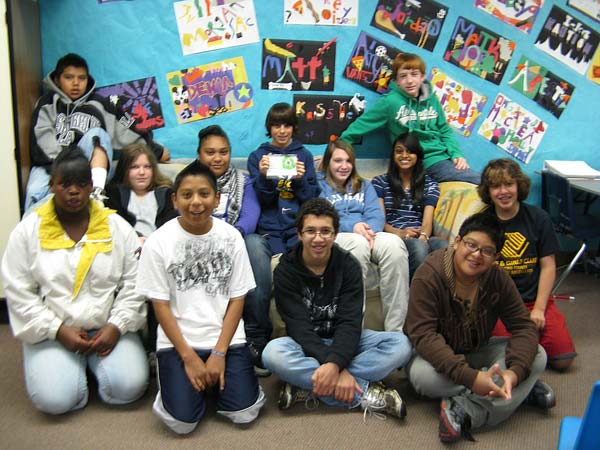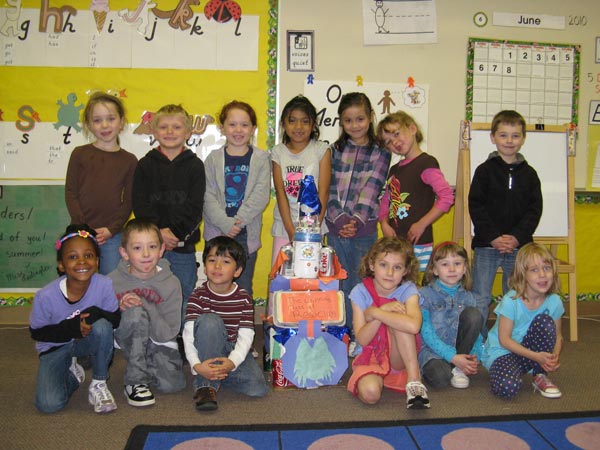 The PTA newsletter includes a conservation tip in its monthly publication. All tips are written by a middle school student.
The leadership students placed "Turn off the Lights" stickers by all light switches.
Middle school students shared conservation tips over the intercom during the morning announcements.
Staff received reminders to turn off lights, shut down computers, and close blinds at the end of every day.
Signs were posted in computer labs to turn off monitors when transitioning from one class to another.
Water conservation and pollution prevention (level three)
Students created and posted water conservation signs next to every sink in the building that say, "Turn off water when not in use," and include a picture of a dripping faucet.
Students participate in the annual Lakehaven Utility Water Conservation Poster Contest.
In 2011-12, students measured water flow from faucets around the school, compiled the data into tables and graphed the results.
Students made regular morning announcements to share interesting water facts and information on how to conserve water.
Awards
Nautilus teacher, Lisa Torres, received a King County Earth Hero at School award in April 2012.
For more information about this school's conservation achievements and participation in the Green Schools Program, contact:
Stacy Lucas, principal
slucas@fwps.org