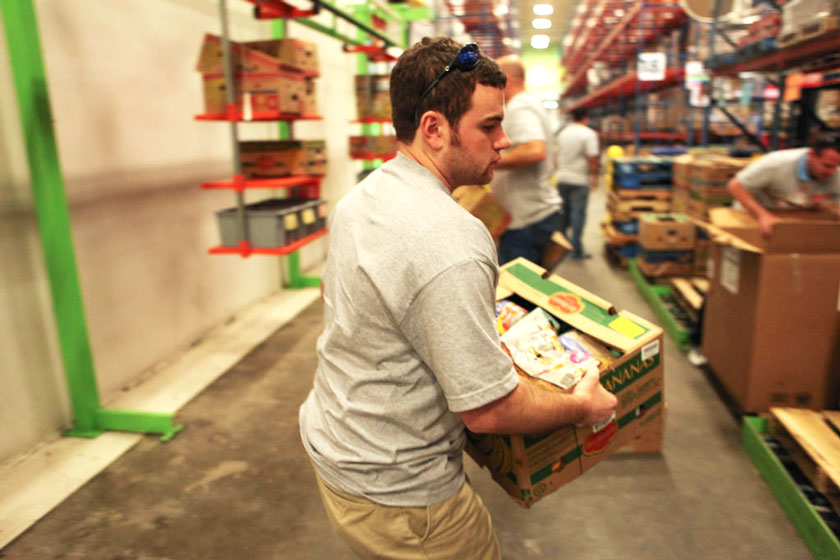 Identify food waste that can be donated
After conducting a waste and site assessment, it should be clear if your business generates waste that can no longer be sold but is edible—this food can be "rescued" through donating it to a local food bank or meal program.
Businesses and individuals who donate food in good faith are legally protected by both state external link and federal external link Good Samaritan laws. In addition to providing much-needed food for your community, your donation may also be tax deductible. View our food rescue resources below to find organizations near you that accept food for donation. Be sure to check what kinds of food are accepted before dropping off food.
Resources for donating edible food waste
If your business has edible food that can't be sold, don't throw it away. Hunger relief organizations can make sure that it gets to someone who needs it while it's still safe and nutritious to eat. These organizations have the networks, staff and infrastructure in place to distribute food quickly and safely. These resources can help coordinate the transportation and rescue of edible food in order to redistribute it to families in need. (All links external).
NOTE: King County maintains this resource list as a courtesy to the public and does not endorse or guarantee the quality of the service offered or provided. If your business or organization offers waste prevention, reduction, rescue or recycling services and would like to be listed on this website, please contact Karen May at Karen.may@kingcounty.gov.