Sewage spill response
In your home
Sewage spills are most often caused by clogged or broken pipes belonging to private owners. On rare occasions, problems in pipes owned by local sewer agencies or the county can result in sewage spills on private property—refer to the report a problem page for guidance to contact your local sewer agency or King County.
For sewage complaint investigations relating to septic systems, please contact the Public Health Wastewater Program.
The King County Wastewater Treatment Division recommends taking the following steps in the event of a sewage spill in your home:
The Washington State Department of Health's guidance for cleaning up a sewage spill is also available in Spanish, Chinese, Korean, Russian, and Vietnamese.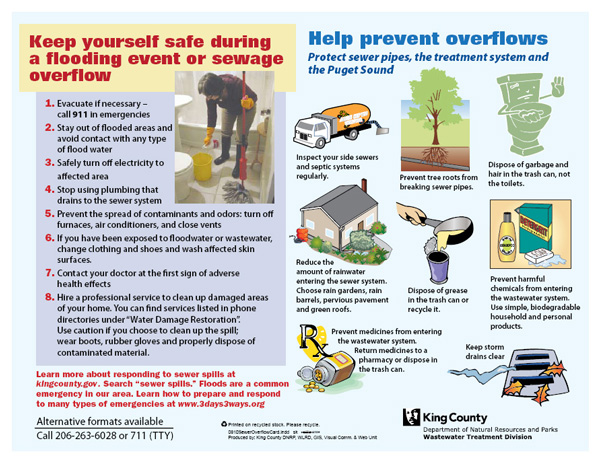 Download
print version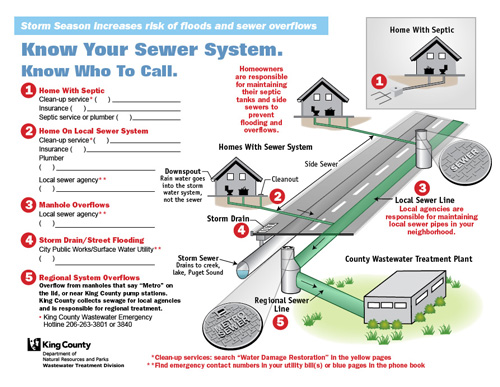 Know Your sewer system—know who to call. Download this fact sheet and record emergency contact numbers in case of a sewage overflow. The back side of this fact sheet includes information on keeping yourself safe during a flooding event or sewage overflow and helpful hints to prevent overflows.